WebAR can make your next marketing campaign perform ten times better. So far, marketing campaigns have been more about compelling videos, appealing ad copies, and a creative approach to storytelling about how a brand or a product is unique. With WebAR, marketers are taking it a step further. This blog talks about 18 such WebAR examples that have aided users' visual experience while keeping them glued to the campaign, ultimately driving actions.
What is WebAR?
WebAR, or Web-based Augmented Reality, fundamentally is augmented reality experiences accessed through a browser. Unlike traditional AR apps that require downloading and installing, you can see and interact with web-based augmented reality on your phone's browser by scanning a QR code or a URL.
Importance of WebAR in Designing Campaigns
WebAR campaigns are proving invaluable to brands owing to their reach and engagement. They enable significant performance improvement, from dwell time and click-through rates to purchase and loyalty.
Thus, more brands have shown an inclination to design their unique campaigns showcasing to the customers how they can benefit from using their products and services.
18 best WebAR examples to help you design your next viral campaign
Out of the many WebAR examples, we picked the following few high-performing web-based AR examples you can take inspiration from:
1. Purina's 28-Day Challenge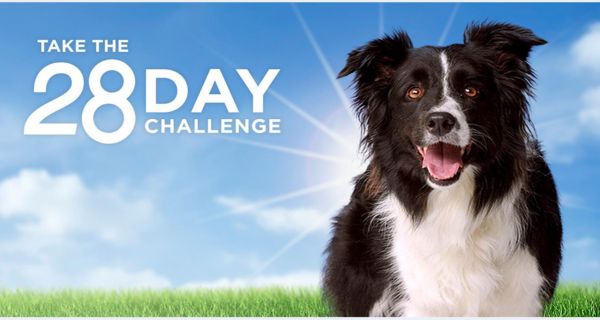 Purina's 28-Day Challenge stands out as one of the successful ideas in web-based augmented reality (WebAR), delivering valuable education to customers and generating over 172 million impressions. Customers could see in WebAR how their pet would look throughout the 28 days when they feed on Purina one. This experience was designed so the customers can understand the benefits they can attain if they switch to Purina and see positive changes in their pets.
2. Burberry WebAR Search Experience
Burberry is one of the biggest Fashion brands popular for its unique designs and trends. Its campaigns are known to go viral, attracting potential customers on a wide scale. Its WebAR Search Experience is one such example to take inspiration from. It started to utilize WebAR in a search experience, letting customers experience its products in their physical environment using Google Search technology and 3D product modeling.
3. McDonald's Canada #BringHalloweenHome Campaign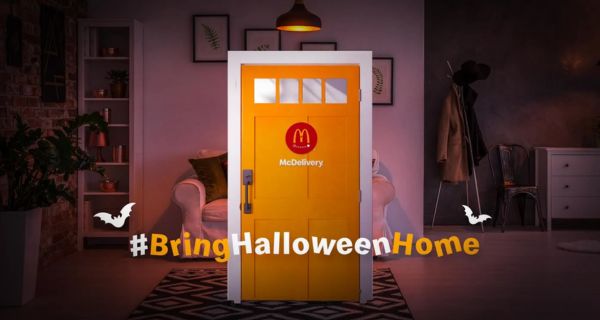 McDonald's Canada introduced the #BringHalloweenHome campaign, a WebAR experience accessible on the mobile website. The campaign encourages users to order food for delivery in a contactless way. When a user knocks on the virtual yellow door, it leads to an exclusive McDelivery offer in a virtual world. The campaign, viewed 120,000 times, achieved high reach as users shared selfies from the AR activation.
4. Coca-Cola Africa: #Refreshwherevs Campaign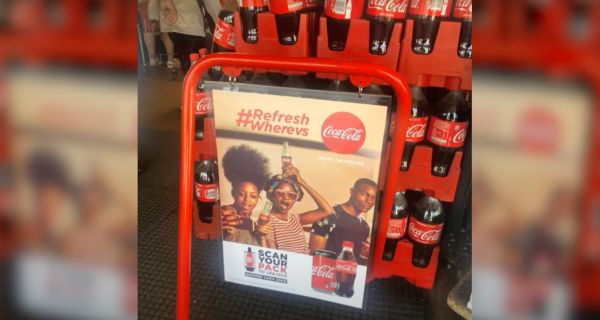 Coca-Cola Africa's #Refreshwherevs campaign launched in 2019 aimed to leverage WebAR through QR codes on packages, directing customers to a branded WebAR page. Users could try on face filters and share them on social media. The campaign regularly updates AR selfies, maintaining user engagement. Additionally, Coca-Cola brought innovation by using its product packaging, allowing consumers to witness 12 delightful stories by scanning a can label, enhancing storytelling and prolonging the consumer experience.
5. Jumanji" Movie Marketing with WebAR
The "Jumanji" project is an apt example of how AR can be used in the entertainment industry. The movie franchise designed a campaign based on the movie where Fans activate an immersive environment through voice commands, entering various virtual locations to play games and share experiences on social media. This innovative WebAR campaign, recognized as a finalist in the Auggie awards' "best campaign" category, significantly increases product sales, with an average dwell time 2.5 times higher than the industry average.
6. JBL: WebAR Campaign for Soundbar Series
JBL launched a WebAR campaign to promote its new Soundbar series, offering consumers an interactive experience. To understand the product before buying, users can visit the JBL website to view a 3D model of the Soundbar, allowing them to explore and rotate the product. It simplified the purchasing choice of JBL customers, positively impacting sales. The 3D feature enables users to examine product details, enhancing the overall consumer experience.
7. WebAR Gift Cards (Uptown Networks)
Gift cards have been the same for a long time, but we can finally see some much-needed innovation in the field with AR. Uptown Networks launched a digital Web-based AR gifting system for restaurants, connecting with customers through an interactive gift card experience unique to the brands and restaurants.
8. NBA 2K22 WebAR Game
Visual Concepts, the studio behind the NBA game series, collaborated with Hoopla Digital to create an immersive WebAR mini-game for the release of NBA 2K22, allowing users to experience realistic basketball movement. While most AR games require a dedicated platform or device to enjoy the experience fully, this WebAR game shows the potential for WebAR games in the future.
9. The MET Museum WebAR Exhibit
As a Museum, MET has always been at the forefront of adopting the latest technology into their program to reignite the interest in history and art among the younger generation. The Met Museum also employed Web-based AR in their exhibits. It could bring iconic sculptures to life, offering 3D views on web browsers. The main idea was to make a "visit to MET" more interesting and meaningful using WebAR.
10. NBC Universal WebAR Promotional Content
NBC Universal creates WebAR promotional experiences for award-winning films like 1917, allowing users to explore film sets and immersive environments through a Web browser. This unique experience allows them to touch a distinct world as if they enjoy it with their own eyes.
11. Lamborghini Huracán EVO RWD Spyder Experience
The launch of Lamborghini cars is not only an event for buyers but also for many car enthusiasts worldwide. With WebAR, they conducted a virtual launch of the Huracán EVO RWD Spyder, enabling users to explore the vehicle's design and interior through a Web-based AR experience. It also used Web AR image tracking in different campaigns. For instance, people could scan its image in magazines to see the car and interact with it in the real world.
12. Toyota Rav4 WebAR Basketball Game
Toyota engages users with the "Rav4 for 4" Web-based AR experience, providing information about the new Toyota Rav4 and allowing users to play a virtual basketball game around the brand and the newly launched car.
13. McLaren Technology Center on Google Maps
It has been an exciting partnership for racing enthusiasts. Upon Google's partnership with McLaren, users could navigate Google Maps to walk into the McLaren Technology Center and closely examine its facility and street view collection using WebAR.
14. Warba World
Warba World pioneered an AR adventure game that aimed to increase financial literacy. Using WebAR technology, players could navigate a 3D map representing landmarks in Kuwait City, where they unlocked trivia tasks and rewards.
15. Saatchi Art View in My Room
Another creative use of WebAR is by Saatchi, a platform that sells Art and design pieces. Prospective art buyers can use their phone cameras to visualize how a piece of art from the website would look in their homes and make a better judgement without physically visiting a shop or art gallery.
16. The Silly Bunny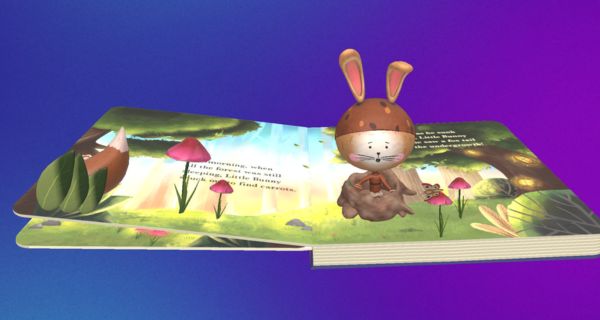 A child's board book, "The Silly Bunny," integrated a WebAR journey accessible through a smartphone. It aimed at young readers and allowed them to delve into the interactive story. A Silly Bunny came to live. As users scrolled, they went on interactive adventures. It is believed to have been one of the pioneers in innovating traditional books with an exciting Web-based AR experience.
17. IKEA
Using markerless WebAR, IKEA employed the concept of visualizing products in real-life settings. It extended the Web AR experience to furniture shopping. Users can rotate and manipulate pieces to view them from various angles, revolutionizing the online furniture-buying experience. Ikea was one of the first to use WebAR and AR in general to improve the shopping experience for their customers. Later, brands like 1Place also adopted WebAR based on the growth IKEA showed.
18. Pha5e
Creating a virtual garden has become a reality with Pha5e, where three-dimensional animation on the desktop can seamlessly transition to augmented reality on smartphones. This innovative experience combines desktop and mobile platforms to help people design their gardens with much ease.
The above WebAR examples exhibited success owing to the story's uniqueness and appealing AR portrayal. It helped customers form a subconscious bond with them. This mode of establishing a "bond" with the customers via campaigns and tours has always been one of the most successful practices. These WebAR examples can help the brands find the unique element that describes their brand and design a campaign that suits it. If the above WebAR examples inspire you and you want to integrate them into your campaign, easy-to-use, no-code creative design software like ours with a forever-free version can be the pick. Sign up for the PlugXR tool or request a Web AR demo today!