There are millions of iOS and Android devices that provide great augmented reality experience. With the evolution of new technology, there are different ways that are explored to showcase AR to the web platform. There are many mobile applications that have seen vast growth and success in AR. But the support on the web has been very limited. Mobile AR is gaining amazing attention from people from different brands and businesses. App-based AR needs installation and downloading which is difficult for cross-platform deployment. Web AR provides a fantastic experience to the users and eliminates the need to opt for specialized apps. Users can simply log Web Augmented Reality to access the same functionality without downloading the app.
GitHub provides an unofficial version of the Web Augmented Reality code for developers. Famous brands like Samsung, Microsoft, and Apple are adopting various Web Augmented Reality standards. One of the most anticipated products of 2020 is Chrome AR. Instead of opting for specialized apps, one can directly login to AR websites that have the same type of functionality. An unsupported and unofficial version of Web Augmented Reality code is made available on GitHub that will encourage adoption. There is a vast growth in technologies and also the goals are increasing. And the prime goal is to make adoption of AR very simple with the help of web browser audiences.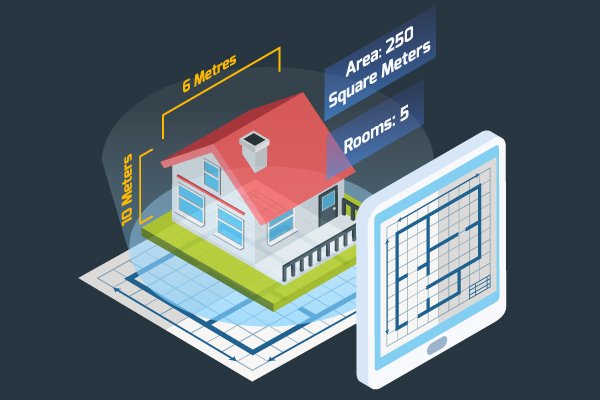 What makes Web Augmented Reality different from Conventional AR?
The building of the new App can be very expensive and requires a very high time, investment and talent. There are many devices, iPhones, and new pixel phones that support AR. Web Augmented Reality gives you the option to focus on a story rather than worrying about costs, distribution, and technology. It is considered a branch of AR that can help to feel the reality with the help of mobiles, tablets, and Pcs. Web Augmented Reality is the best technology that serves as the best solution to the needs of users.
One of the most benefited section of the market is Advertisement. It can help to add a new dimension by adding AR for a more interactive and personalized experience. Web Augmented Reality can have that can make signups very easily from users. It has very fewer possibilities for lapses when compared to wearable technologies. There are many developers and web designers who are trying their best to bring AR into reality. They are making use of smartphone webcams and smartphone cameras that will inspire users to get in touch with services and products.
AR.js is one of the very important tools that will work amazingly in a web browser so that there is no need to download the app. There is also no need to buy a particular device to enjoy Web Augmented Reality. It will work perfectly on Android, iPhone, Windows, and any other platforms. QR codes can be considered as an important tool that is used with Web Augmented Reality. One can easily scan it from the phone and redirects you to a web page that will take you to the content.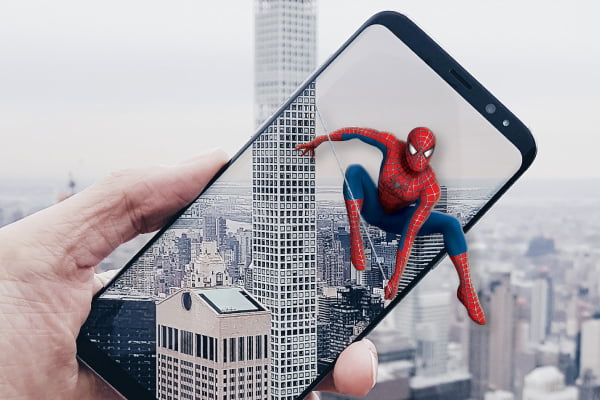 PlugXR's Web Augmented Reality Solutions:
There is no need to download the app when you opt for PlugXR Web Augmented Reality. Such AR is mostly browser-dependent which is created with the help of HTML or other programming platforms. Web Augmented Reality uses regular devices or PCs to provide users with the best AR experience. It does not require any type of Web Augmented Reality SDK and also very easy to create. Publishing the apps on Android and iOS is one of the very time-consuming processes.
QR code is a barcode that is easily readable by smartphones and it is two-dimensional. It is used to display text to the user and to open a URL or even to compose text messages. QR scanner is in-built in the latest iOS and Android devices. One can also opt for the QR code scanner app for it. The user has to follow the following steps:
QR code scanning
One has to open the URL derived from the QR code.
Scan the same QR code and you can see animations and 3D models.
Following are the steps to create PlugXR Web Augmented Reality:
Create → Share → QR Code / URL → Scan → 3D Model → Click AR → Surface Tracking → Fully Interactive AR
Conclusion:
The future of Web Augmented Reality is evolving on a wide scale that will leverage Web Augmented Reality applications using marker-based libraries. It is very important to keep a check on the experience you want to build and the hardware required for the target users. If you need any assistance getting Web Augmented Reality working with your application then please contact us to discuss how we can resolve your queries.