The growing significance of AR solutions is evident from its market size, which is expected to reach USD 1109.71 billion by 2030 from just USD 62.75 billion in 2023. This aggressive growth of more than 17 times in seven years is attributed to the exponentially growing adoption of Augmented Reality. It is the current favorite of eCommerce, retail, fashion, manufacturing, and many more sectors to count on.
AR's role in the customer journey is commendable, with its direct impact on branding, customer experience, and sales conversions.
What do we understand by AR solutions?
Augmented reality solutions & software utilize AR technology to target a particular query in various situations. For example, developing an AR app for shopping utilizing AR technology. Online shopping brands, for instance, are keen on building AR solutions like "try-before-buy" and "try-on" to glue potential buyers to their brands and engage them better than ever. Different applications of AR development can be seen when it comes to various sectors. For instance, augmented reality solutions for manufacturing & automobiles usually deal with staff learning and training. However, it integrates with retail, fashion, and eCommerce to elevate the user experience. And various other use cases for other industries.
Let us learn more about all the major industries where this technology holds relevance and will likely see greater adoption.
Where can you use this technology?
Unlike virtual reality, augmented reality has expanded its reach to almost all industries. It creates an impact on digital platforms, especially e-commerce websites.
Augmented reality solutions are the best approach if you own a business and look for ways to market your product.
Surprisingly, people need more time to realize its importance and impact. AR can transform the whole digital media. It can portray 3D models and imaginative content to the real world without altering the environment.
Many industries have adopted this new technology. Let's understand where they have used it.
Healthcare Sectors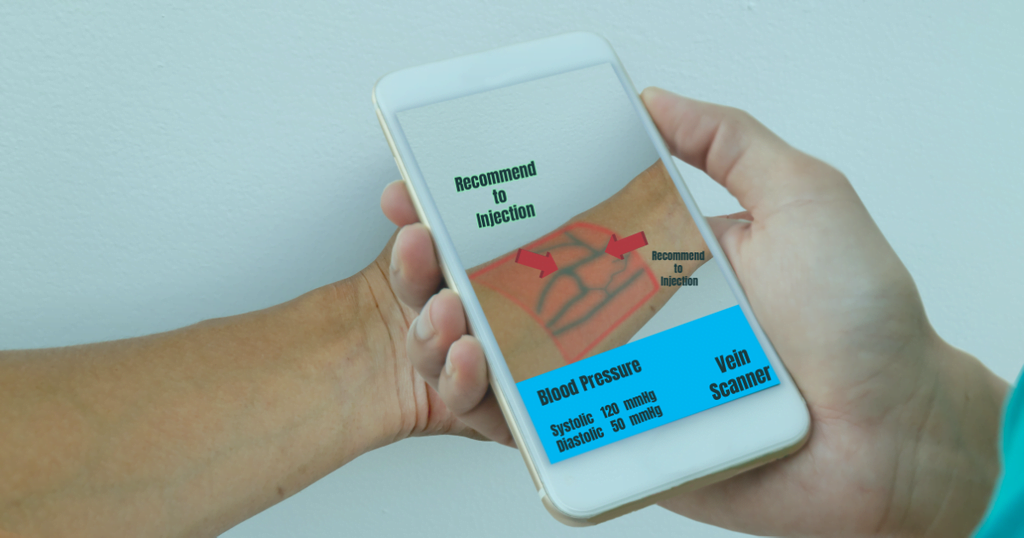 The Need for advanced treatment is rising owing to expanding health issues and diseases, thus needing modern technology and cutting-edge solutions healthcare organizations can implement to reduce TAT and improve efficiency.
Augmented reality appropriately contributes to such needs and addresses challenges facing the healthcare sector, thus eliminating the need for more doctors, staff, and medical facilities.
So, in what form does it integrate into the healthcare sector?
Well, AR technology has been introduced to enhance their work and training. With the right solution, new doctors can be trained for complex operations without any risk and extra resources. Most of the time, medical students don't get to practice a lot due to a lack of resources. Now, it is not practical to line up bodies for practice. Therefore, this technology can in-depth help students acquire more knowledge using digital platforms.
Fashion Industries
The fashion industry has escalated from offline stores to e-commerce websites. Many multinational companies have made online shopping a trend. It is so affordable and easy to use that people prefer online shopping to offline store shopping.
Augmented reality solutions have brought consumers closer to their fashion sense by enabling them to try on 3D models.
It is the best use of this technology where people can rely on what they see. It, in turn, reduces the product return rates. It is a great plus point for the fashion industry.
Industrial Applications
Industries with heavy machinery and appliances have changed how they used to work. They use modern-day technologies to teach their staff remotely with live support.
AR-based learning solution is one of those cutting-edge adoptions to improve training structures. It eliminates the possibility of mistakes and repeated procedures. It also generates the enthusiasm to earn better and perform even better.
Machines and equipment always require some assistance. Augmented reality can also be used to design learning and assistance for heavy and complex machines and equipment.
Educational Institutes:
Education is moving beyond being boring, text-based learning.
Many institutes have already shifted to digital platforms. Explaining concepts with immersive technology like augmented reality can altogether change the education industry. Institutes are adopting this technology to curb boredom and generate curiosity among students.
Advertising Industries: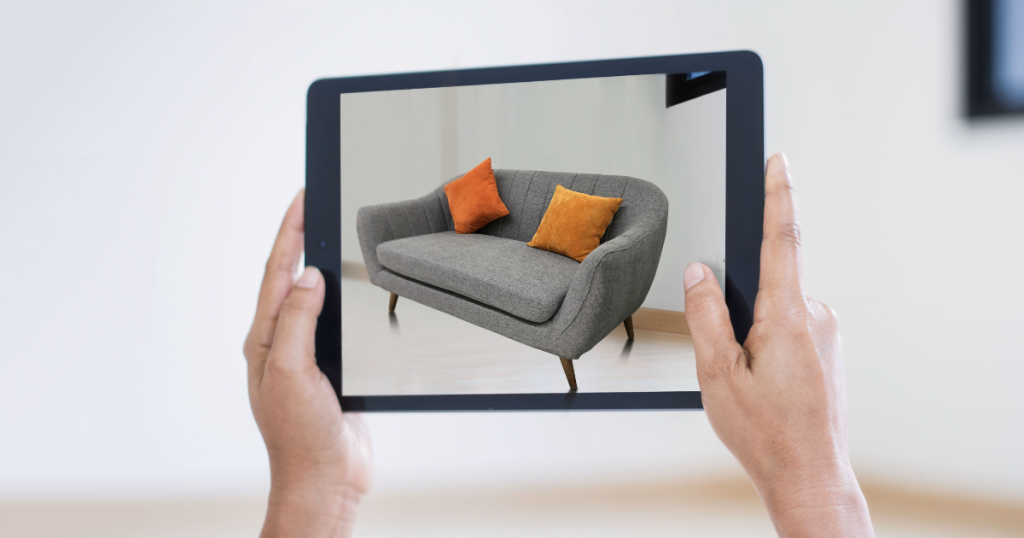 Products need advertisements to sell. Unlike paper-based advertisements, today, the go-to strategy is advertising them on a digital platform. It is where the audiences spend most of their time.
So, what are the different forms of advertisements that earn the most attention? Well, videos are engaging if scripted well. However, seemingly out-of-the-box ideas like AR advertising can earn greater appreciation and ROI. Many companies have started marketing their product through AR advertising, portraying imaginative ideas in the real world.
Where can you develop AR solutions?
Picking the right approach is vital. Users sometimes pick a certain option only to regret it later. For instance, augmented reality technology solution companies could be an expensive choice. Also, coding platforms may not be the right way to go for a large project. If you are looking to build Augmented reality solutions on your own without dependency on developers or with minimum team involvement, no-code creative design software like ourselves can be the pick.
We enable AR app creation on an easy-to-use interface with powerful no-code features replicating coding capabilities. It takes less time for development with a no-code approach without hitting hard in the pocket.
How will it thrive in the future?
AR looks forward to grabbing a larger market share owing to its reach and ease of access. Augmented reality enterprise solutions for visual commerce will likely replace all forms of advertisements and visual representation to dominate retail, fashion, and eCommerce. Unlike virtual reality, AR will be a game-changer for learning and training without expensive headsets and virtual simulation.
To be ahead in the game, think of ideas to integrate AR into your workflows that increase efficiency and elevate consumer experience. It will keep you in good profits over a longer period. It's like investing your time into things that will escalate in the immediate future.
It can be a fascinating technology that requires just an idea, with the development being taken care of and replaced by no-code drag-and-drop platforms like ourselves, you can also replace the need to employ AR solution companies that incur huge costs.