Transform Your Ideas into Reality with Our No-Code AR/VR Creator
Create and Publish
Login with your Registered Email ID and Password
Augmented Reality(AR) is drastically going to change the way we learn, shop, and visualize everyday objects in the upcoming years. Major brands like IKEA and Amazon, to name a few, have implemented AR development into their businesses to have an upper hand over their competitors in trying to provide their customers with an interactive experience with their brand. The Market capital for AR by 2022 is estimated to be around USD 160 billion (Statista AR/VR Market Size Prediction) due to the crucial upgrade it can incorporate within various industries like Education, Real estate, Healthcare, Retail, Manufacturing, Navigation, Automobile, Fitness, Entertainment & Infotainment and many more. But what is stopping AR from gaining mainstream popularity among a lot of businesses in the market provided the plethora of advantages it has to offer?
This blog briefly summaries the limitations of Augmented Reality development in the market and provides a fitting solution.
Limitations Of AR Development:
The major challenge for Augment Reality development in the market is because of a few factors that will slowly diminish as AR gains popularity in the future.
Awareness:
People have associated AR with gaming and aren't educated enough to see a world full of possibilities and advantages that AR has to offer in other industries. This will only resolve when they see the real-time application of AR in other industries.
Cost and time:
Augmented Reality development is not very convenient for a lot of businesses because it is a costly and time-consuming affair.
Dependency:
Creating and maintaining an AR app would require a dependency on developers, software and hardware during various steps of the process.
Lack of Proven Business Models:
A lot of businesses do not see the need for AR as they believe it might not give consistent and promising results when compared to conventional methods of branding and customer interactivity.
Acceptance:
It is going to be a while before people start accepting AR as a part and parcel of life just like the time when the internet and smartphones were introduced to the world.
Possibilities Of AR Development:
The stigma associated with AR has blinded people from seeing the bright side of the technology. The advantages are endless and will help the business right from building a virtual concept of the product, training their employees, appealingly presenting their product, helping the user understand the product in a detailed way and make a wiser decision by enhancing interactivity.
Let us imagine you are a business owner and a sales representative from a firm that provides tailored Augmented Reality development solutions for specific businesses, quotes you upwards of USD 5000(excluding license fees) and about 200+ hours for the complete Augmented Reality development and around USD 100 and 10+ hours every month as maintenance of the application. By rationally thinking this through, you will reconsider Augmented Reality development for your business due to the following:
-The high cost of development.
-Time-consuming process.
-High dependency on Developers.
-Migration between SDKs is not feasible.
-Cost of content creation.
-Is AR mandatory for my business?
You realize that Augmented Reality is not mandatory for your business, but it is good to implement it because of the overwhelming response your business will receive from the audience for providing a unique and interactive purchase experience which will, in turn, boost sales and assure the loyalty of the customer.
You start wishing how all of this wouldn't be so expensive and time-consuming, yet wouldn't compromise on the quality of work.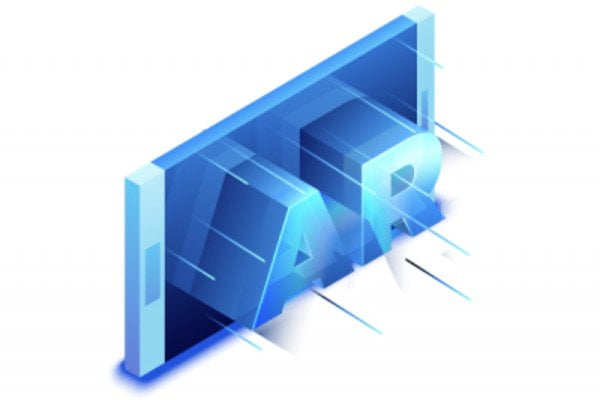 We, at PlugXR , have the right solution for you.
Why PlugXR is Unique Platform AR Development?
PlugXR's fastest and first-of-its-kind PlugXR Creator Platform helps you to create immersive and detailed AR experiences with our easy drag and drop option without any coding skills.
You surely would have landed on a few drags and drop PlugXR platforms while you were researching an easier and efficient alternative for Augmented Reality development. But what makes PlugXR stand apart as a one-stop end-to-end AR solution provider is mentioned below:
Every other drag and drop platform requires you to be dependant on a developer to create an AR app for the first time. We assure zero dependencies on a developer to create an app and maintain it further.
We make creating an Augmented Reality app so much simpler by providing Play Store and App Store publish-ready files (.apk, IPA and source code) in the platform instead of downloading Android Studio or XCODE to publish your app on Android and iOS. This eliminates both Hardware and Software dependency.
Our cross SDK support feature lets you build an AR app on an SDK of your choice. Not just that, you could also shift from one SDK to another while building an app without losing any development done earlier. This feature offers you flexibility unlike any other platform and also completely rules out the dependency on the SDK provider as well.
PlugXR platform also supports the most advanced animations, call to actions, asset support(2D and 3D), images, particle effects and a lot more. Our asset converter helps in optimizing your assets to a format that is supported for Augmented Reality development.
Since the PlugXR platform is a browser-based cloud platform, you can access it from anywhere with NO hardware dependency.
The Reports & Analytics feature helps you keep a real-time tab on the Augmented Reality development process.
All these features collectively save you at least 50% of the cost and about 50-60% of the time as compared to other drag and drop platform providers in the market.
How does the PlugXR Platform Work Augmented Reality Development?
The PlugXR Creator helps you build immersive AR experiences on market-leading SDKs like Vuforia, ARKit, and ARCore. You can now create a new white-label app of your own (on Android, iOS or both), integrate into your existing app or the PlugXR app (on Android, iOS or both) or on WebAR (browser-based cloud experiences). Your app can contain Marker-based AR (image tracking), Markerless AR (surface tracking) or WebAR (browser-based cloud application) experiences.
Right from creating an Augmented Reality experience to publishing your app on Android or iOS, we have you covered. This only assures that we are standing true to our promise of providing you with an end-to-end AR solution.
What are you waiting for? Visit https://www.plugxr.com/ and create your first AR experience now.
Make a smart choice with PlugXR
Transform Your Ideas into Reality with Our No-Code AR/VR Creator
Create and Publish
Login with your Registered Email ID and Password