Transform Your Ideas into Reality with Our No-Code AR/VR Creator
Create and Publish
Login with your Registered Email ID and Password
Augmented Reality (AR) can be considered as a very important term that can turn your everyday life into an exciting game with the touch of a button. Many people have a misconception that Augmented Reality Apps can only be an entertainment technology, it is widely used in many industries like eCommerce, architecture, education, healthcare and many more. AR is one of the most popular categories of games and apps in Google Play. Google's ARCore and Apple's ARKit are expanding how Augmented Reality can be used in the real world. AR makes use of your current location to display virtual objects that provide unique AR features to the users.
There are many businesses and brands using AR to create interactive demos and advertising that will provide real-time information to customers. If the stats are to be believed, augmented reality will reach the size of $215 billion in 2021. AR has made gaming very simple and easy with amazing looking realistic scenarios that will help to reach the targeted audience. Augmented Reality Apps add digital components to the real world by simply using the camera on a smartphone. Many businesses are incorporating augmented reality technology into their strategies. In this blog, we have listed the best AR apps for iOS and Android development 2020.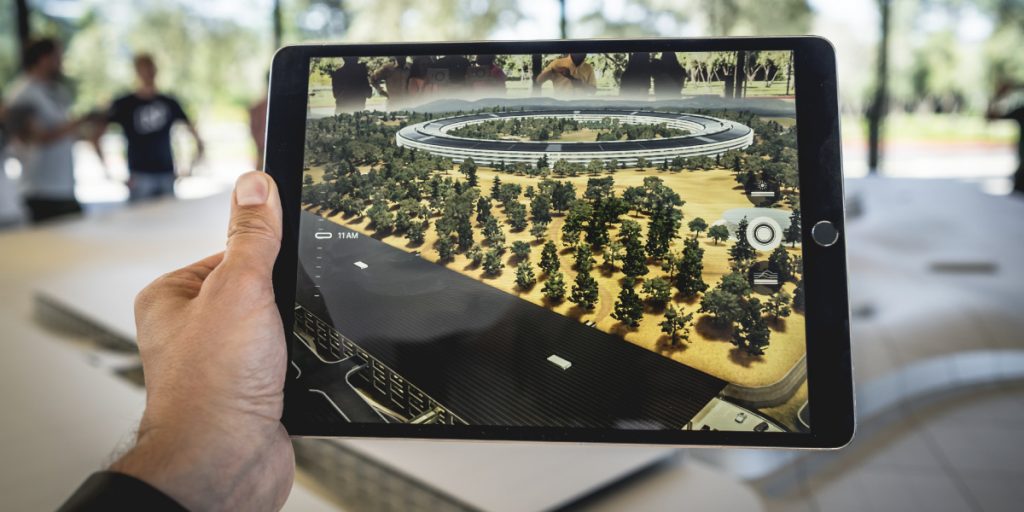 What is an Augmented Reality App:
Augmented Reality App is a blend of digital visual content into the individual's real-world environment that is beneficial for many industries. Several ar apps will open up a new horizon for businesses to engage users and promote themselves. Brands and Businesses are helping their customers to experience augmented reality using smartphones. The wide evolution of AR development created AR apps for different purposes. There are 4 different types of Augmented Reality and they are:
Marker-Based Augmented Reality:
Market-Based Augmented Reality provides details about the object through the front camera of the phone. Users can view the object in a more detailed manner.
Marker-less Augmented Reality:
Marker-less Augmented Reality is a Location-based AR for the easy availability feature in smartphones. This type of app is mostly used by travelers.
Projection Augmented Reality:
It is a very simple type of AR where the projection of light is on the surface and interaction is done by touching the projected surface.
Superimposition Based on Augmented Reality :
This type of AR replaces the partial or entire view of the object with the augmented view. Here recognition of an object plays a very important role.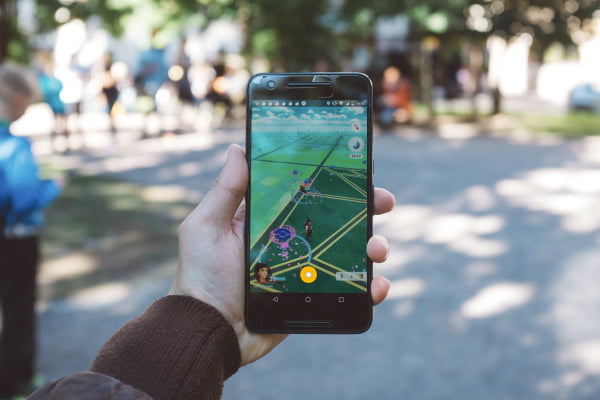 Best Augmented Reality Apps for Android and iOS:
Augmented Reality has continued to grow very rapidly as many businesses and brands are gearing up to develop their technologies. The choice of AR Apps is vast, whether you are an iOS or Android user. Here we have listed some of the cool AR Apps.
Ikea Place:
Ikea developed an App with Apple's ARKit that enhanced Ikea furniture buying experience. It will allow you to select the items in 3d models by just opening them in the Ikea Place app. This app provides with many placement options that allow the users to check and test several offerings with the help of Augmented Reality. The app will take data from the camera of your phone that will map different digital objects in the room.
AR Flashcard:
AR Flashcard has changed how young kids learn things during their early days. These flashcards are very interactive for children who are in their learning stage. All you need to do point your camera on the flashcard and a 3D animal will pop up on the screen. This is indeed a very fun way for toddlers who tend to remember the interactions. There is no need to buy charts and papers to help them with their schooling at home.
PlugXR:
PlugXR The app showcases your brand by providing the best experience to the customers that will help to give your brand a new identity by downloading the PlugXR app. Publish your campaign on PlugXR GO, an advanced AR application with a global audience of AR enthusiasts. PlugXR app is available for free on App Store and Play Store.
Wikitude:
Wikitude helps to develop AR Apps that track, recognizes and augment objects, images, geographical locations, and scenes. It is considered as a leading augmented reality technology provider that will transform business and beneficial for the tech industry. It enables thousands of brands, agencies, apps, and developers to reach their project goals.
DecorMatters:
DecorMatters helps to create amazing and dream home which is a perfect app for shoppers, designers, and even furniture stores. One just needs to upload or take a photo of the room and it can be designed in the way you like. The app has a vast community user who will help to give professional opinions on your designs.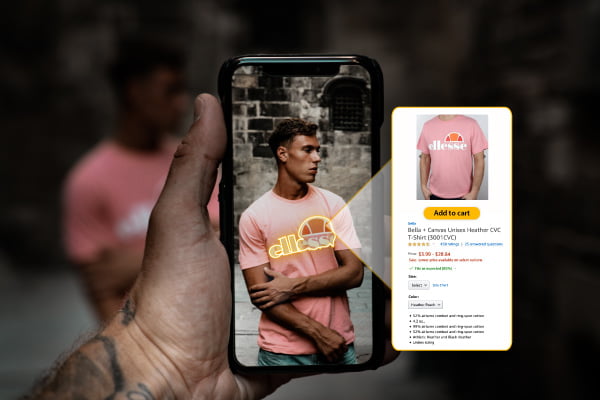 How to publish an Augmented Reality App?
Different ways can be used to publish Augmented Reality App and those are:
Publishing in existing Augmented Reality App
Creating in existing mobile App through an augmented reality SDK
Publishing in a standalone white label Augmented Reality App
Publishing in a browser with Web AR
Ease of Publishing and Creating in PlugXR GO App:
PlugXR is a cloud-based augmented reality platform that is bundled with many powerful features. You can easily publish your content with PlugXR Go App after creating your AR campaign with the help of Creator. It will give a new look and feel to your brand and also broaden your reach. It will also help to boost your conversions through interactive and creative AR campaigns.
Features offered by PlugXR Augmented Reality App:
No technical knowledge required and provides easy drag and drop options. Create AR apps without coding.
PlugXR is a cloud-based platform that can be easily accessed from anywhere over the internet.
It is compatible with both iOS and Android platforms and supports cross-platform development.
It supports a white label application that values brand identity.
Provides with some advanced analytics and report option.
It supports multiple SDKs like Vuforia, ARCore, ARKit.
Conclusion:
Many amazing applications are using augmented reality as a part of their business model. It can be considered as one of the biggest trends in the present industry. Augmented Reality will continue to play a vital role in the lives of people and in years to come as well. Here we have listed some of the best revolutionary Augmented Reality Apps development company. Let us know in the comment section if we have missed some of the important AR apps. Contact us to know more about PlugXR Go App and we will be happy to get the most out of Augmented Reality.
Transform Your Ideas into Reality with Our No-Code AR/VR Creator
Create and Publish
Login with your Registered Email ID and Password