Transform Your Ideas into Reality with Our No-Code AR/VR Creator
Create and Publish
Login with your Registered Email ID and Password
Augmented Reality has been a trending topic in software development circles for many years. AR showcases the real and physical world in which the elements are augmented by computer-generated input. It is a technology that overlays digital information like text, video, and sound onto the view of the real world. AR can be considered a great way to boost engagement and create realistic experiences with products. If the stats are to be believed, the demand for AR app will see a vast increase in the next three to five years. It really becomes very difficult to know where to begin the search for the best-augmented reality platform in the market. Augmented Reality SDK can be considered as a very important software engine for creating new AR Apps. There are many companies that are taking new initiatives to extend their reach to customers across the globe. It is very important to find the type of Augmented Reality you want for your brand or business. AR offers very engaging experiences that will help to blend virtual objects with the real world. Here we have compiled the top Augmented Reality Platforms in 2020
Onirix:
Onirix provides a complete AR experience for the events as well as campaigns. It will allow you to manage and host your AR content in a quick and easy way. It can be considered as one of the best publishing tools for Print, WebAR, and social media. It also offers a white labeling feature for events and campaigns.
ViewAR:
ViewAR is an open-source augmented reality software that comes with a wide range of features. It includes features such as application development, 3D product visualization, application development, content creation, object recognition and many more. This augmented platform helps to move around the virtual objects and also view them on the right scale.
ROAR:
ROAR is a SaaS-based platform that allows publishing and creating AR content using ARKit, ARCore, WebAR, Image Marker, and Facebook 3D. It provides a very interactive AR experience that runs great on mobile devices. It simplifies the AR creation process that eliminates the need of having developers and enhances the experience.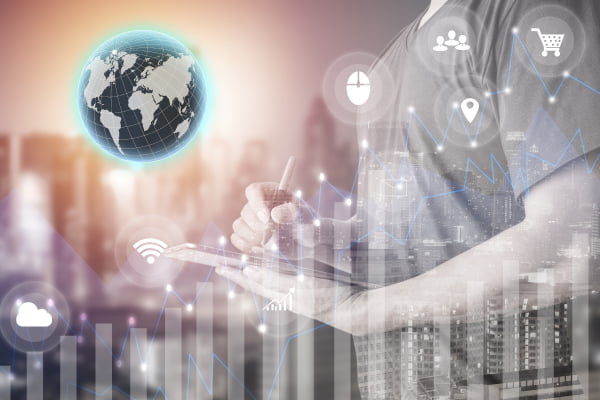 PlugXR:
PlugXR is a cloud-based AR SaaS platform that supports images, animations, calls to actions and many other advanced features. It helps to enhance your experience and feel with a simple drag and drop option without any dependency on a developer. It is bundled with many great features and provides a cross SDK feature that will easily allow shifting from one SDK to another without losing any development data.
Waking App:
WakingApp is an Augmented reality platform that helps professionals to easily and rapidly create AR experiences with very less coding knowledge. There is a simple drag and drop command to make the AR creations. It offers very easy and smooth integration with the existing apps. You can instantly update your app at any time without any need to create an entirely new app
Comparison between PlugXR and other Augmented Reality Platforms:
| | | | | | |
| --- | --- | --- | --- | --- | --- |
| | Waking App | Onirix | ViewAR | Roar | PlugXR |
| Automatic.APK, IPA generation | No | No | No | No | Yes |
| Custom Animations Creation | No | No | No | No | Yes |
| SDK's Migration | No | No | No | No | Yes |
| Multiple SDK's Support | AR Core, AR Kit | No | No | Yes | Yes |
| Full 3D Support | Yes | Yes | Yes | Yes | Yes |
What makes PlugXR different from other Augmented Reality Platforms?
PlugXR is not just eliminating the technical skills and cost, but also provides with a lot of other unique features which made us stand out from competitors, Such as:
Since it's a Cloud-Based Platform that will allow you to access the platform anywhere over the internet, also you can add your other team members to work on your project remotely.
Eliminates the need of installing Android Studio, XCODE and Unity3D to get App Store & Play Store ready files.
You can build an AR app by choosing any of the AR SDKs like ARCore, ARKit, Vuforia and many other SDK's (Multiple AR SDK's Support), this will allow you to migrate from one SDK to another SDK without losing your data.
The platform supports All Types of Assets
You can create Complex AR Experiences including advanced interactions.
it's a true Zero Coding platform
It provides with advanced Analytics & Reports
Creating Augmented Reality Platforms using PlugXR:
PlugXR is a cloud-based AR SaaS platform to create amazing Augmented Reality Apps with greater ease and simplicity. Follow the below steps for Creating AR using PlugXR Platform.
Login to plugxr.com >> Create your AR experience by drag and drop >> publish your experience in your own Whitelabel app or integrate into existing App or Simply Publish into webAR
Focused Industries:
Creative professionals are struggling to implement augmented reality solutions to their clients. Creatives are excited about AR, but they face many challenges, like
Too many technical challenges
lack of customer knowledge on how to use AR
perceived consumer fear to try new things
not sure how to use AR for their product/business
The major barriers to implement Augmented Reality are Technical skills and Cost.
PlugXR solves all these Problems and beneficial to different Industrial sectors like:
Marketing
HealthCare
Manufacturing
Utilities
Retail
Education
Tourism
Defense
Oil & Gas
Automobile
Fashion
If you are planning to develop an augmented reality initiative, it's never too late to get started. The number of AR commercial opportunities sees a drastic growth with the expansion of AR technologies. Here we have listed the best Augmented Reality Platforms in the market. Have we missed some important AR platform? Let us know in the comment section.
Transform Your Ideas into Reality with Our No-Code AR/VR Creator
Create and Publish
Login with your Registered Email ID and Password