Transform Your Ideas into Reality with Our No-Code AR/VR Creator
Create and Publish
Login with your Registered Email ID and Password
In the past few years, there has been rapid growth in the interest for VR and AR technologies. AR has also arrived on the web, which gives an opportunity for designers to explore new areas for content creation. Augmented reality technology has always been mistaken to be a part of entertainment technology. But in reality, most of the industries opt for this technology. Top industries like eCommerce, Education, Healthcare,Real-estate, Architecture, etc. make use of AR technologies. Businesses always rely on technology to provide a personalized experience to customers which can be considered as a key to success. Emerging technology like Augmented Reality has completely changed the way in which we interact with the environment as well as different technology devices. There are many companies around the world that have started developing AR applications to offer an advanced user experience to the customers. To ease your work, here we have listed top AR tools that can help you build the required solution.
AR Tools to ease your work:
Interest levels in AR technology are gaining a boost and showing no signs of decline. There are many major tech companies that are working on this technology. Augmented Reality has also arrived on the web that has given new areas for content creation to the designers. Here are some of the best AR Tools:
PlugXR:
PlugXR is a cloud-based drag and drops AR platform that is best suitable for all the brands, businesses, industries, and even normal users. It allows people to create their AR applications and experiences without any coding knowledge. It supports cross-platform development which is compatible with both Android and iOS platforms. As it is a cloud-based platform, hence it can be easily managed anywhere from the internet. There are many advanced insights and analytics options provided for better understanding. This platform supports animations, images, calls to actions, and many other advanced features.
ROAR:
ROAR is a cloud-based SaaS platform that can help to create very interactive augmented reality experiences that can run on mobile devices. Roar is a web-based drag and drop platform that allows customers to add video, text, photo, animation, 3D model, etc. This platform is specifically designed for Retailers and Brands that allow them to manage and create AR at a scale. This platform provides advanced analytics about consumer engagement. It simplifies the process of creating augmented reality experiences.
Onirix:
Onirix allows you to host and manage AR content in an easy and quick way. It can be considered as a one-stop solution for creatives and creators. Anyone can create AR content using the Onirix studio and then publish their experiences through the app. There is a white labeling feature offered by it for campaigns as well as events. It is one of the best publishing tools WebAR, Social Media, and Print. The app is bundled with a growing number of AR experiences.
ViewAR:
ViewAR is bundled with a variety of features and can be considered as one of the best AR tools. It includes features such as application development, 3D product visualization, drag, and drop object upload, etc. It is a very useful platform that helps to move around the virtual objects and also view them on the right scale. The software is very flexible and powerful to fit the requirements of the customers and provides a very mobile-friendly development base.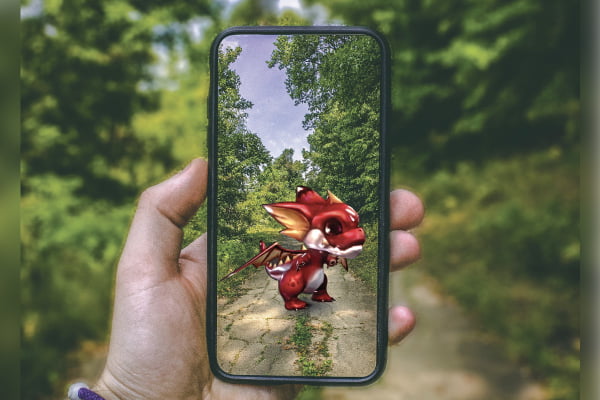 Tabular Comparison between different AR Tools:
| | | | | |
| --- | --- | --- | --- | --- |
| | PlugXR | Roar | Onirix | ViewAR |
| Migration of SDK | YES | NO | NO | NO |
| Custom Animation Creation | YES | NO | NO | NO |
| .apk .ipa generation automatically | YES | NO | NO | NO |
| 3D Support | YES | YES | YES | YES |
The above listed are the top performers in the field of AR Tools and each one of them comes with their own specialty and uniqueness. Augmented Reality is the most trending topic and different industries are investing in AR which is considered as the best option.
Transform Your Ideas into Reality with Our No-Code AR/VR Creator
Create and Publish
Login with your Registered Email ID and Password