Augmented Reality can be considered one of the biggest technology trends that will let the real-life environment right in front of us. AR platform has the capability to appear in an existing environment and add videos, graphics, and sounds to it. Augmented Reality not just brings fun to your photos but also plays a vital role in different industries and mobile marketing. It has a lot of industrial and professional levels of applications. This can range from virtual environments for shopping to space exploration. There are many people who are using it in the form of editing photos/ videos and using it for face filters.
Augmented Reality gets into the lives of most people through tablets and phones. It will allow you to place 3D models in a real environment with or without the use of trackers. Trackers can be considered as the images that are attached to 3D Models in Augmented Reality. In this blog, we have listed the top drag-and-drop AR platforms that will give a new and unique look to your brand or business.
List of top drag-and-drop AR Platforms :
PlugXR –
PlugXR is a very simple cloud-based AR platform that provides a very simple drag-and-drop interface. It gives you the power to create experiences and apps for iOS and Android without any coding knowledge. It provides a wide range of multimedia content like Video, Audio, Text, 3D/ 2D Image, Social Media Links, HTML pages, and Weblinks. This platform gives you the option to publish your own white-label app, or into a PlugXR App and integrate it into an existing app. PlugXR works great with popular AR SDKs like Apple's ARKit, Google's ARCore, Vuforia, and others which are compatible with the Unity 3D engine. It will help to create seamless Augmented Reality experiences within minutes using popular AR SDKs.
Wikitude –
This tool will allow developers to render and import 3D objects with the help of SLAM technology. Wikitude is dependent on multiple libraries and scripts such as Xamarin, Cordova, Unity 3D, JavaScript API, Native API, and also Titanium. It is compatible with all the platforms which offer a freemium product. It offers a free version with watermarks. This tool is very widely used with newbies as it allows managing, organizing, and adding virtual objects without any coding knowledge required. This platform is bundled with many features that include smart glasses integration, Image recognition, and tracking, 3D recognition and tracking, Cloud recognition, integration with external plugins, and location-based services.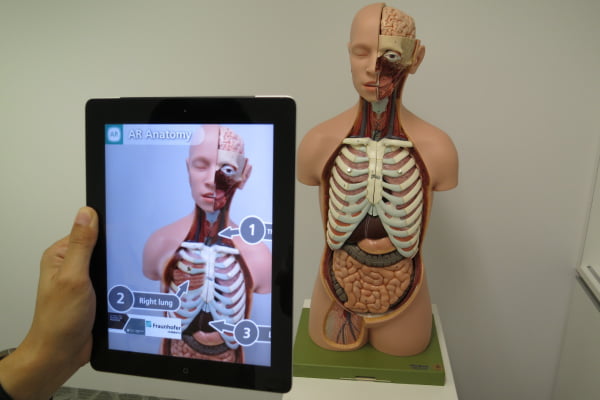 Roar AR –
ROAR is a cloud-based augmented reality platform that will allow you to publish and create AR content using ARKit, ARCore, Image Marker, WebAR, and Facebook 3D. It is specially designed for brands, Agencies, Retailers, and other ordinary users. It will allow you to easily drag and drop or upload your .zip archive with the elements. It is a very user-friendly platform that will simply allow you to drag and drop their assets and create their experience with just a few clicks. It not only provides 3D models but also has Videos, Audio, Images, Text, Call-to-Action buttons, and also animations. You can easily create your experience with ARCore and ARKit technologies.
Scope AR –
Scope AR allows the development of AR products and solutions for different industries like training, maintenance, and manufacturing. This platform helps to record the insights and analytics from session recordings that play a very important role in the improvement of processes. There is no technical or coding knowledge required to create the experiences.
Scapic –
Scapic is easy to use an AR platform that allows you to explore, create and share immersive experiences. It will help to build connections with your audience and get good conversions from the landing page. It will help to create AR experience and 3D content without any coding knowledge by simply dragging and dropping. You can build the experience right from the web browser which does not require any end app installation to view the experience. It provides a visual interface for non-technical people for building detailed scapes or experiences.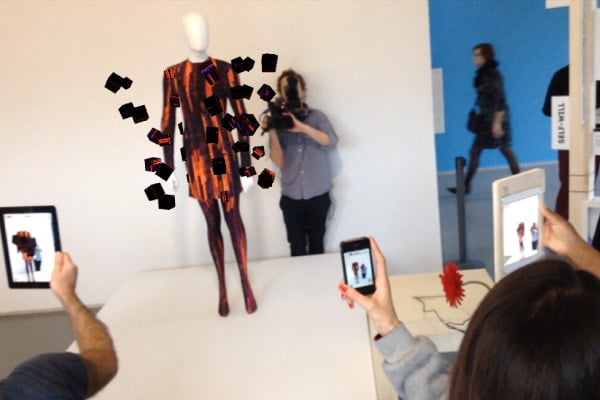 What is PlugXR Creator?
PlugXR Creator is compatible with all SDKs that are designed to build, create, publish, and test different Augmented reality experiences and apps. It is suitable for all industries, brands, and even normal users. It provides a very easy interface. The creator of PlugXR provides a very simple drag-and-drop option. This allows people to create AR experiences and applications without any technical knowledge. It is compatible with all devices and smartphones like iOS, Android, and even Web platforms. It provides many other features like:
Supports cross-platform development which is compatible with both iOS and Android platforms.
PlugXR supports different SDKs like ARCore, ARKit, and Vuforia.
There is no technical knowledge required for creating the experience and provides easy drag-and-drop options.
It can be easily managed anywhere on the internet as it is a cloud-based platform.
For better understanding, it provides advanced analytics and insights options.
If you want to create your augmented reality experience with great ease then the above-listed drag-and-drop AR platforms will surely play a very important role. Let us know if we are missing any important Drag and Drop options in the comment section.