Transform Your Ideas into Reality with Our No-Code AR/VR Creator
Create and Publish
Login with your Registered Email ID and Password
As the COVID-19 pandemic continues, many people are looking for different ways to stay entertained at home. Last year, Google introduced different augmented reality objects and now they have added a bunch of more 3D AR animals. It can be a great distraction to place different animals on the living room couch. Initially, when this feature was introduced, it only had a few animals like a giant panda, a lion, a tiger, a wolf, and a Rottweiler. But now Google has introduced many 3D augmented reality animals. The animals that you can view in Google search are Wolf, Turtle, Tiger, Snake, Shetland pony, Shark, Octopus, Macaw, Lion, Horse, Hedgehog, Goat, Giant panda, Emperor penguin, Eagle, Duck, Dog, Cheetah, Cat, Brown bear, Angler fish, and Alligator.
PlugXR has got a plethora of 3D AR Objects
Google took it as an initiative to make your quarantine time entertaining and fruitful by offering 30 AR animals. PlugXR is a pioneer in Augmented Reality which has also taken a responsibility to educate and entertain people through their 1000+ 3D AR objects. Expecting to reach more than 10,000.
PlugXR is a Silicon Valley startup that aims to expand the Augmented Reality market for everyone with Zero coding. PlugXR is a pioneer in the world of Augmented Reality which has contributed significantly to all the verticals of industries like Automobiles, Retail, Education, Tour & Travel, Entertainment, and Healthcare. The way we learn and explore things is changing with the evolution of new technology – like using augmented Reality to learn and explore new things. To beat your boredom during this quarantine period, PlugXR has introduced a wide range of 3D Augmented Reality objects. You can search for different objects from the PlugXR WebAR search bar and these models are categorized into different categories. These categories are:
Animals & Pets
Architecture
Education
Art & Abstract
Cars & Vehicles
Entertainment
Characters & Creatures
Cultural Heritage & History
Electronics & Gadgets
Fashion & Style
Food & Drink
Furniture & Home
Music
Nature & Plants
News & Politics
People
Fantas
Emojis
Wonders
How to use the PlugXR 3D Augmented Reality Model feature?
Just click on the WebAR link of PlugXR
https://plugxr.com/funAR
You can search for a particular model from the search bar or based on different categories.
Click on the model and you will be able to see the model on your phone screen.
You can view it in your space By moving your phone from one end to another.
Finally, the 3D AR Model will be inside your room.
You can easily resize the 3D AR Model by zooming in or out as per your requirement.
You can also create it on your own by 'Create your own' option at the top.
AR 3D Model Compatibility
To access this feature, your device needs to be enabled. It is available on all smartphones and supports most of the devices. For Android tablet or smartphone, it supports Android 7.0 or higher. For iPad and iPhone, it supports iOS 11.0 or higher. If you are not sure about the version of the devices then you can go to Settings → General → tap software update. It will let you know about the current version of your phone. If there is a software update available then you can download and install it.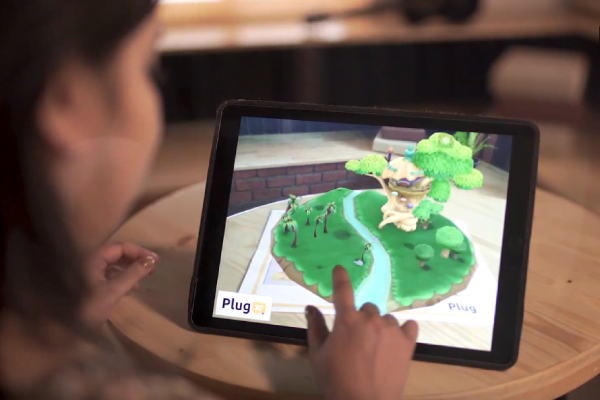 PlugXR gives free AR experience to mass audiences to have fun and learn with AR. People can record videos/ images and share them on any social networks like Tiktok, Facebook, etc. PlugXR 3D objects are an amazing Augmented Reality development that allows you to virtually project the objects directly into your home. Alone with a fun activity, this is also useful in learning and exploring new things.
Transform Your Ideas into Reality with Our No-Code AR/VR Creator
Create and Publish
Login with your Registered Email ID and Password