Web 2.0 applications, like social media, make the "user-generated web" possible. But just because the metaverse platform and web3 have emerged doesn't imply they will disappear.
The "for you" page, "liking," and other social media elements are now available on the Metaverse's generalized web. They accompany you in online, digital environments, whether we're playing a game, working, or learning.
In the same way that social media serves as a cornerstone upon which the metaverse platform will be built, it is reasonable to assume that the Metaverse will affect how we understand and use such media in the future.
Overview of the Metaverse Platform
If you're familiar with Meta's 2D, blue-and-white forerunner, you'll be happy to know that many of the platform's most essential features and functionalities are also present in Horizons.
You'll still be able to view profiles and use features like the "like" and "share" buttons, but they've been updated to provide a richer, more interactive experience.
A Social Media Experience Like No Other
Virtual reality (VR) and augmented reality (ARAR +0.6%) are two forms of extended reality (XR) that are part of the metaverse platform, along with gaming, productivity tools, e-commerce, and social networking.
We may keep ourselves busy in the Metaverse with various activities, including gaming, productivity software, and online shopping.
PlugXR makes your ready player-me avatar more realistic and gives you a stronger sense of "being there." Incorporating social media features helps guarantee that your shared experiences will have some bearing on the real world, as you will be talking about them with other people.
As a result, in the age of the metaverse platform, social media platforms may focus less on merely linking you to your friends over 2D web pages and more on creating immersive, interactive elements that excite as many of your senses as possible.
That means your next catch-up session can take place wherever you like. In addition to providing realistic visuals and audio, virtual reality is also improving at simulating other senses like touch and smell.
Real-World Enhancement Through Augmented Technology
The difference between virtual and augmented reality is that the latter adds computer visuals to the natural environment we see around us, which can be viewed through a smartphone or special glasses.
PlugXR uses augmented reality (AR) to enable users to create and share virtual worlds, including features built around blockchain and NFTs.
Revolutionary Changes
To a large extent, the development of the Metaverse will determine the course of social media in the future. The Metaverse can be viewed as the natural progression of social media, much like how online gaming, telecommuting, and electronic commerce have progressed.
Social media sites like Facebook and Instagram are already bringing many aspects of our online life together in a unified space.
Instead of browsing through it individually on a flat screen, the Metaverse merely allows you to enter it and experience it collectively in an immersive manner.
It will amplify and intensify all the best and worst parts of social media while giving us access to a wealth of new opportunities to bond with the people closest to us through shared experiences.
In light of the Metaverse's projected consolidation over the next decade, what changes can we anticipate to social media in that time frame?
Metaverse platform Marketing and Promotion
Perhaps most importantly, businesses will begin to view the Metaverse as a new channel for promoting and advertising their goods and services to consumers. Similar to how web2 social media gave birth to novel kinds of advertising. web3 will usher in novel means of creating buzz and excitement about brands.
Many companies, like NikeNKE -0.4%, Gucci, and McDonald'sMCD -0.8%, have started making NFTs (New Future Technologies) digital representations of their physical items.
These are perfect for accessorizing your virtual character or home. They want this to pave the way for "ready player me avatars" to develop and guide the rest of us in making wise purchasing selections as we shop in the Metaverse.
Innovative companies will pioneer the use of metaverse platform features like virtual reality, virtual worlds, and augmented reality to attract and retain the attention of today's hyper-connected and technologically savvy youth by providing them with novel and exciting brand-based experiences.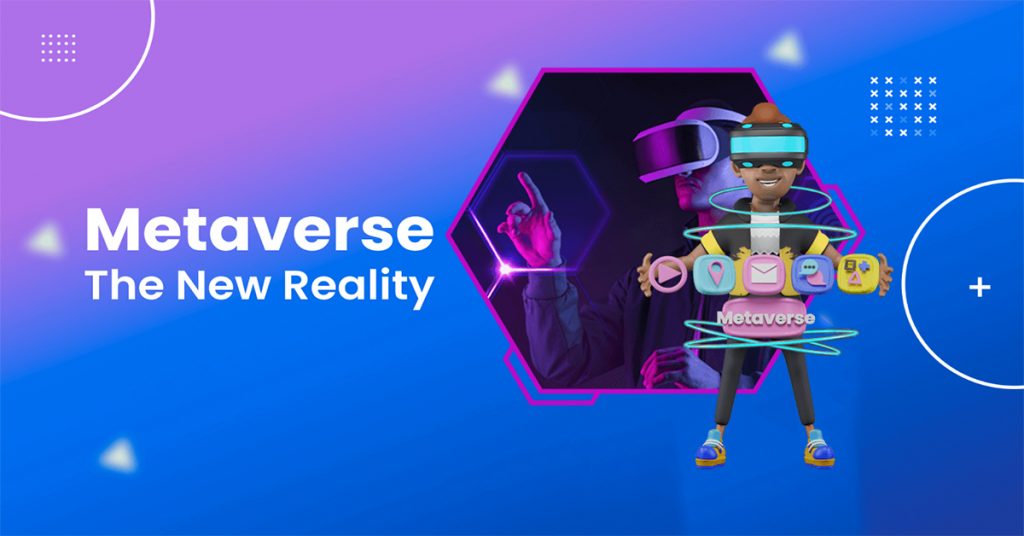 Top 10 Metaverse Platforms
If you're looking for a social media replacement in the future, these are the top 10 metaverse platforms that will do the job.
1. Decentraland:
It is the first metaverse location powered by a blockchain. It's a blockchain-based virtual reality platform built on the Ethereum network. Users can make their content and use their applications while making money.
2. Sandbox:
It is a virtual version of the Metaverse in which users can create, play in, and even sell their custom-made virtual worlds. The Sandbox blockchain gaming platform has three interconnected components that work together to offer an entire ecosystem for user-generated games.
3. Axie Infinity:
In Axie Infinity, a blockchain-based gaming Metaverse platform, users compete in a digital pet-breeding game using digital pets called Axies. Gamers in Axie Infinity breed and raise Axies, virtual pets based on axolotls.
4. Bloktopia:
Users of Bloktopia, a Metaverse platform shaped like a 21-story skyscraper, can buy sections of the building using the platform's native cryptocurrency token, BLOK.
5. Zepeto:
Zepeto entered the metaverse industry before Facebook and Meta Platforms Inc. Soft Bank invested $150 million in the South Korean Metaverse Platform Zepeto.
6. Roblox:
Real-world brands and trends inspire more businesses to join the Roblox metaverse. It's a metaverse platform in the style of Legos, where people may play games developed by other people.
7. Nike:
The Nike virtual world is now available in the Metaverse. Nikel and, a free-to-play virtual environment including games like dodgeball and floor-is-lava, is the result of a collaboration between the sportswear giant and the video-game platform Roblox.
8. Gather:
It is a video chat service that aims to humanize online communication. The goal is to construct the Metaverse, a virtual environment superimposed on the real world where individuals may communicate, collaborate, and develop professionally and personally.
9. BollyHeroes:
The BollyHeroes NFT Project has an ambitious goal: to create a parallel Bollywood Metaverse by collaborating with genuine industry leaders. The goal is to create a shared fictional universe (or "Bollyverse") out of fan-created characters.
10. Somnium Space:
It is an alternative metaverse. A downloadable virtual reality client and a browser-based version, which works just like any other online app, are available for users to engage in.
Conclusion
These top Metaverse platforms ease consumers into the vast Metaverse ecosystem. Because of the growing popularity of the idea of the Metaverse, these platforms may help facilitate the technological transformation it ushers in.
.