As a method of financial investment in digital works of art and fashion, 2021 was undoubtedly the year of nonfungible tokens, also known as NFTs. It would appear that the metaverse 2022 will be known as the year of virtual fashion. If you're wondering about the motivation for our remarks, it's because we strongly believe what we're saying.
There are some twists and turns in this year's Metaverse 2022. Because the metaverse technology on each platform is currently unique, a fab NFT purchased on one platform cannot be worn on another. As for the impact on the environment, it's up for debate; proponents of virtual fashion point out that it may satisfy our need for fast fashion while also helping to protect the environment.
How did this begin?
Digital fashion appeared weird until late 2017 since it promotes apparel composed of 'pixels' instead of 'textiles' Digital fashion became popular four years later. Thanks to global constraints during the pandemic that gave rise to 'Everything Virtual,' 'Digital Fashion' became a demand and attracted investment from fashion industry stakeholders seeking early chances. Tech-savvy customers have embraced digital fashion, which originated in the gaming industry and is now expanding.
Digital Runway
Suppose we're talking about the metaverse itself, alternate 3-D environments accessed via virtual reality headsets and online platforms, wearables (the digital garments that your avatar wears on those platforms), or nonfungible tokens (also known as NFTs, one-of-a-kind collectibles). In that case, the fashion industry has been dipping its toe in these waters for a few years now.
As digital content images, videos, audio files, bitcoin, or other forms of digital money, digital dollars are used in the metaverse to buy wearables, NFTs, and more.
As a result of the emergence of the metaverse, a digital environment in which people can communicate with one another and interact with one another through their online avatars, luxury companies are targeting the emerging market in order to provide services to their virtual customers. In October of the previous year, Mark Zuckerberg, the founder of Facebook, looked into the Internet's future for all of us.
The student at Harvard who dropped out highlighted how social media might expand into a virtual world where users can design their own avatars and converse with one another.
He accomplished this by changing the name of his firm to Meta. In virtual reality, users will be able to design the most imaginative representations of themselves possible. In addition, there is the creative world of the fashion industry.
The year 2022 will go down in history as the year that the metaverse 2022 became widely accepted in all walks of life, including the fashion industry.
The industry of fashion designers is going to be aware. Labels are seeking some kind of boost as they try to recover from the longstanding challenge of sustainability in the fashion business as well as more recent problems with the supply chain.
According to designer Philipp Plein, The options are restricted in the actual world. The metaverse introduces an entirely new era of exploration.
Gucci's creative approach to the virtual world of the Metaverse 2022
Gucci established a virtual Gucci Garden on Roblox as part of its celebrations for its 100th anniversary. This served to illustrate how far the company has progressed. The Gucci Garden in the digital world was an exact replica of the one in the real world and had chambers decorated in a variety of themes.
The legendary history and forward-thinking goal of the Italian luxury brand may be experienced in its entirety by guests of the museum, who have the option to totally submerge themselves in both. It was designed on the basis of Florence's ideal design, which served as its inspiration.
Companies using Metaverse 2022:
Users will have a variety of alternatives to select from as well-known brands like Louis Vuitton, Burberry, and Nike are making their way into the digital fashion arena of the metaverse 2022.
There will be traditional fashion companies as well as one-of-a-kind virtual clothing brands, and each of them will provide you access to a variety of items of clothing that you may put on your Metaverse avatar.
We want to establish that some outfits can only be purchased in their digital form, which is what they intend to do. Instead of shopping less, consider doing your fashion shopping online.
On Metaverse 2022, users will have complete control over how they communicate their state of mind and their personality. Users have the ability to refresh and reimagine themselves in a variety of different ways, including changing their gender or age.
A Luxury That Everyone Can Afford on Metaverse 2022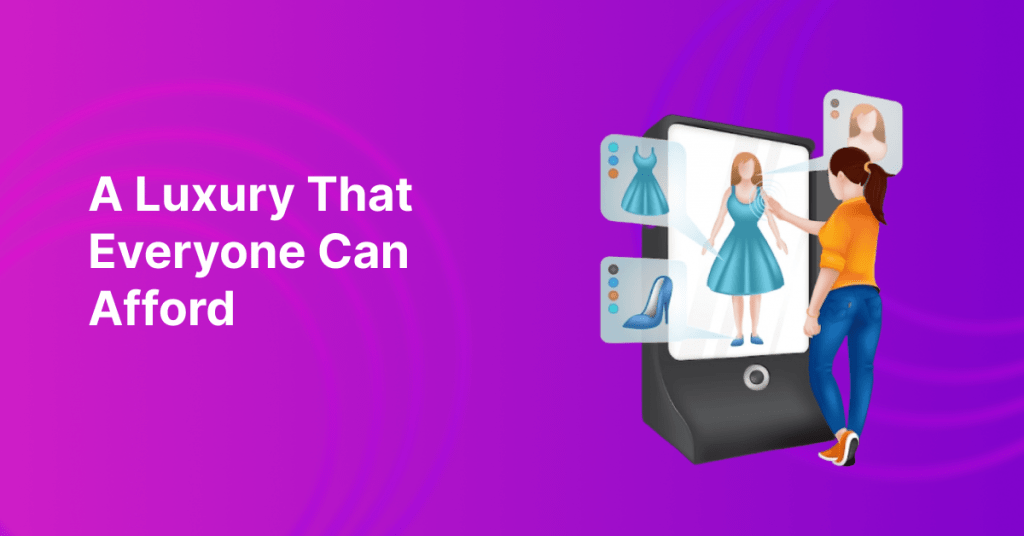 The metaverse receives a boost from this type of democratization.
Sofia Sanchez de Betak, whose Chufy brand usually is offered at Neiman Marcus, Saks Fifth Avenue, and The Webster, believes that "very few people have access to this crazy luxury world in real life."
For MVFW, Chufy created a virtual pop-up shop that was located in the fashion area of Decentraland. It appeared like a high-end boutique on the Avenue Montaigne in Paris, but the front was covered with geisha prints, and the interior featured floating mannequins and 3D waves.
A new form of wanderlust and enthusiasm reminiscent of the days when locations like Cuba and Myanmar first opened their doors to tourists are stoked within Sanchez de Betak as a result of the metaverse. She describes it as being like moving to another dimension.
To create virtual prototypes for AR/VR applications in the metaverse, developers may make use of PlugXR, a creator-friendly no-code platform that relies on 3D design expertise, research, and originality.
Final Words
The fashion metaverse is the ideal combination of technological advancement with environmentally responsible practices, boasting benefits such as "zero waste, zero landfills, and zero pollution" because everything involved is conducted online. Retailers and fashion companies in India have understood that digital fashion has massive potential. They are profiting from this next trend in the fashion industry to attract the most significant consumer base of Millennials and Gen Z.