Transform Your Ideas into Reality with Our No-Code AR/VR Creator
Create and Publish
Login with your Registered Email ID and Password
Augmented Reality can be considered as the most promising and latest term in technology. There is hardly anyone without a smartphone, everybody has a mobile device that contains a display, GPS, microphone, camera, etc. These are the basic hardware requirements for AR. Unlike Virtual Reality, Augmented Reality does not only rely on a headset and is well tested everywhere, from wearable to smartphones and even on projectors. Augmented Reality devices are available in different forms and have the biggest potential for mass consumption.
Types of Augmented Reality Devices
Augmented Reality devices are broadly distinguished into four types as:
Heads up displays (HUDs)
Holographic displays
Smart glasses
Smartphone/ Handheld based
Head-up displays (HUD)
A regular HUD contains three different components like a viewing glass (combiner), a computer (symbol generator), and a projector unit.HUDs are also finding different ways into new automobile designs. Head up displays were invented for critical applications like weapons system dashboards and flight controllers. The information is displayed on the transparent screens which are mounted in front of the pilot.
Holographic displays
One of the greatest advantages of holographic displays is that it does not require users to wear any type of gear in order to view them. This type of display has gained a lot of importance with products like Holovect and Looking Glass. This type of display makes use of light diffraction that will generate 3D objects in real space.
Smart glasses
Smart glasses have truly become one of the most popular types of AR devices. It makes use of glasses that can augment the vision. Smart glasses are of two types: Optical see-through and Video see-through. In Optical see-through glasses, users can view reality directly through optical elements. Whereas in Video see-through glasses, the user views the reality that is captured firstly by one or two cameras that are mounted on the display.
Smartphone/ Handheld based
The rise of handheld AR is gaining lots of importance and can be considered as the tipping point for the technology. All you need to have is a smartphone to host different AR experiences.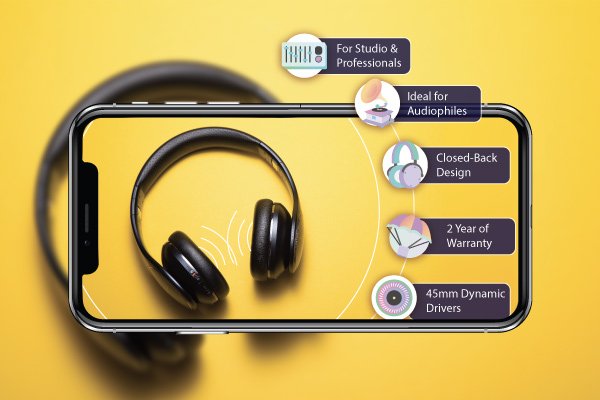 Augmented Reality Devices
One of the best things about Augmented Reality is that it does not require any particular hardware that can make use of tablets, phones, and computers. Here we have listed some of the AR devices that have the capability that can change the future:
Google Glass
Google Glass is bundled with many key features like capturing images or video recording without even notifying the people. With features like customizing glass and Google's Artificial Intelligence, it can be considered as the perfect fit for entrepreneurs, mechanics, and doctors. It is a great help to them for making things more efficient and productive.
Microsoft Hololens 2
Hololens 2 was developed by Microsoft and can be considered as the closest glass to a perfect AR device. It has a great resolution that is capable of integrating 3D objects in a better way when compared to other AR devices. It also keeps track of hand movement and eye so that the interaction is natural with the virtual world.
Epson Moverio
Moverio glasses are adjustable and versatile as per the requirement of the users. It provides users with very high quality, sharp, and bright images. These smart glasses run on Android 5.1 and are powered by Intel Axom 5 processor. This makes it very simple and easy for developers to develop AR apps. The users can have hands-on free-flying experiences that can give crucial information to navigate the skies.
Magic Leap One
It is a futuristic and modern looking AR headset that is powered by a small computer which is known as 'Lightpack'. It can be easily attached to the pocket or belt that can bring online life into the physical world. It has the capability of projection of the solar system into the classroom. It works with a controller that makes use of a touchpad and a big button.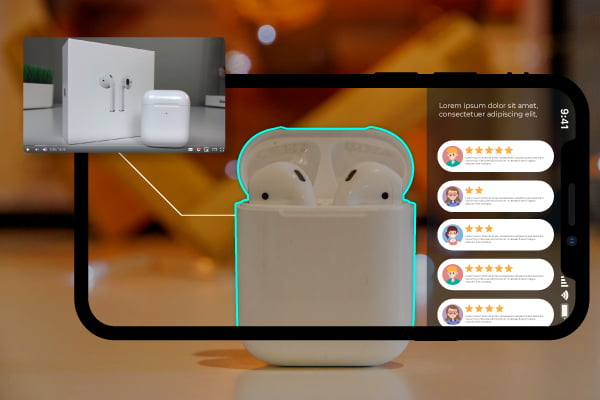 Augmented Reality is a game-changing technology that is very beneficial to different industries like healthcare, education, retail, real estate, etc. PlugXR is an easy drag and drops the cloud-based platform that supports the call to actions, animations, images, and other advanced features. It will help to enhance the augmented reality experience without relying on developers. The above listed ar devices have a great power to take the AR world by storm. It is very reasonable to say that the coming years will be a big year for augmented reality devices.
Transform Your Ideas into Reality with Our No-Code AR/VR Creator
Create and Publish
Login with your Registered Email ID and Password