Transform Your Ideas into Reality with Our No-Code AR/VR Creator
Create and Publish
Login with your Registered Email ID and Password
Business Cards can be considered as a very important part of life that helps to exchange contact details and turn a short meeting into a very valuable long-term contact. Exchanging business cards can be considered as the best way to make new business contacts and to stay connected with each other. It is considered to be very old-fashioned in the age of advanced technology. It is very difficult to manage these business cards as they easily get lost. Maintaining contact information in a digital address book can be a very difficult job. In today's advanced world there are so many alternative options available to maintain your business cards that will indeed ease your work. Now you no longer need a separate drawer filled with business cards to follow up with your connections. One such option available is the Augmented Reality Business Card.
Augmented Reality has gained a lot of importance over the years and its popularity can be tracked from the day Pokemon Go was introduced. Augmented Reality is always offering a new way of interacting with people, colleagues, and people around the world. AR makes use of everyday devices like smartphones and tablets to overlay virtual objects over the real world. There are multiple examples of augmented reality in use today without any realization that you have already interacted with AR experiences. AR business cards have already become the latest trend due to its innovative nature. It surely plays a very important role in increasing engagement as well as impressions.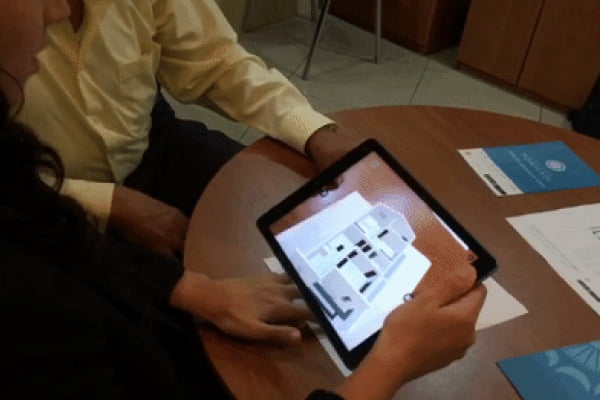 How AR Business Cards makes your job easy:
Saves a lot of Space and Cost:
Augmented Reality technology can be used to display all the digital elements of AR business cards. Due to which a lot of space and cost is saved that provides wisdom and transparency. It will also eliminate the need to have brochures, catalogs and much more.
Displays additional information:
Traditional business cards can only display some basic information like the company's logo, name of the company, address, company's logo, website, email address, and contact details. AR business cards have a lot of capability to share a lot about the company and product. It plays a very important role to display all the work exhibited by your business.
Expands the reach:
The 'click' to connect feature is very useful that makes easy communication between the targeted audience and company. This increases the chance of turning them into potential customers.
Trendy Concept:
AR business cards are a futuristic concept that promises a wide growth of adopters. They can take advantage of it and give a tough competition to the competitors.
Vast acceptance:
AR business cards have gained a lot of popularity among people due to its simplicity and uniqueness. This will help the businesses to reach a wider set of audiences and target a larger customer base.
Content for AR Business Card:
The content that you decide for your AR business card depends upon the kind of work you do and particular circumstances. The most important content that you can include in your business card are:
Images:
Images are very engaging for the audiences and worth a thousand words. It is very important to include images in your business card that will help people to remember who the card belongs to.
Contact Information:
By including your information on an AR business card, you can make it easier for the people to tap on your email, phone number, and website to contact you directly from their phone.
Videos:
Videos can help people to give them a quick overview of the features offered by your brand and how it will be useful for them. It will help the users to watch it straight from your business card.
3D Models:
3D Models is a very creative and amazing way that will impress the people and help you to stand out.
Social Media Links:
You can have social media icons that are linking to your LinkedIn, Facebook, Twitter and other profiles for instance. People can easily find you and connect with you on different social media platforms.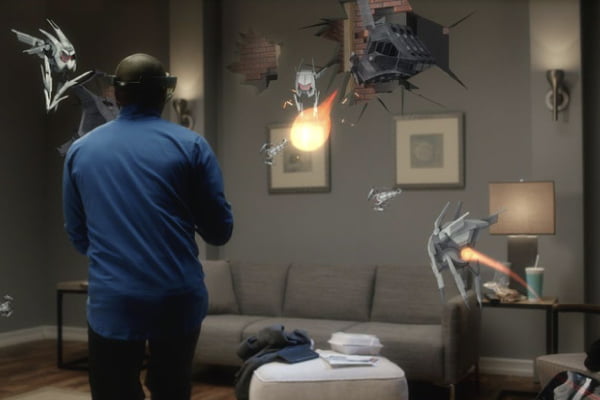 Creating Augmented Reality Business Card through PlugXR:
PlugXR is an augmented reality cloud-based platform that can be an amazing AR business card maker. This will make it very appealing for the customers and also enhance their experience. There is no need to write a single line of code to develop AR business cards with the help of PlugXR. You can customize your conventional business cards with Augmented Reality to make it appealing for the prospects. This will also lead to higher conversion rates and help to build stronger relationships with the customers.
If you would like to find out more about how you can build your own AR business card then drop us a message and create your own business card today!
Transform Your Ideas into Reality with Our No-Code AR/VR Creator
Create and Publish
Login with your Registered Email ID and Password