Augmented Reality adds elements to your smartphone camera and has the power to turn the environment around you into a digital interface. It places virtual objects in the real world and AR can be seen in real-time through a wide variety of experiences. Augmented Reality can be considered as one of the biggest technology trends which are going to get bigger when other devices and smartphones become more accessible around the world. Augmented Reality is used in a variety of ways including interactive learning sessions, eCommerce apps that lets you try different clothes without even leaving your home and the list goes on for this. AR can appear directly in any existing environment and add videos, sounds, and graphics to it. Now the question arises How does Augmented Reality Work?
How does Augmented Reality Work?
There are many large companies like Apple that are opting to create AR toolkits to make development more accessible. AR makes use of computer vision to show relevant content to users. This will allow the cameras to collect the data and then send and process it in order to showcase the digital content to the user. In most cases, users are able to see both natural as well as artificial light that is going through the layering effect. One can easily see the layering effect through a device that helps users to see synthetic and real worlds at the same time. It is possible to display AR on different devices such as glasses, mobile phones, mounted displays, and handheld devices. There are different technologies involved that include depth tracking which is sensor data calculating the distance to the objects, S.L.A.M. which is simultaneous localization and mapping, and other components like Cameras and Sensors, Processing, Projection, and Reflection.
AR places graphics generated by a computer over any object so that it looks like a live projection. There are 3 important operational grounds for the working principle of AR. They are marker-based, non-marker based, and location-based. Marker-less AR technique has the capability to recognize objects which are not supplied to the application beforehand. In the case of location-based, mobile apps are pointed towards a physical view.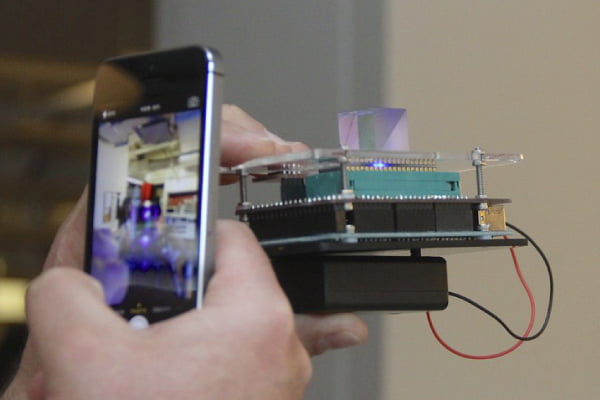 Key checkpoints of the Augmented Reality Work process:
The entire Augmented Reality process consists of 4 major steps. Let us have a quick look into the AR process and have a better understanding of key checkpoints.
3D Concepts –
One of the prime things which comes into the AR process is the core concept of the application. You should ask yourself a set of questions like how the application will look, what are the main functionalities of applications and how the user will interact with the interface. All these things are implemented in this step.
3D Designing –
By taking the reference of 3d prototypes and 2d blueprints, the engineer can design the entire flow of the application. The animation effects, color combinations, and application screens are implemented in this step. It will give a clear idea of the app's functionalities when this step is completed.
AR App Integration –
When your design is ready then you can integrate the whole concept into an AR app. The development phase of the app begins from here and all these functionalities are integrated into the application.
AR Product Design –
This can be considered a very advanced process in which the app is made compatible with other AR devices that will enhance the interaction of the users. You can offer an unforgettable viewing experience when the app is integrated with the product.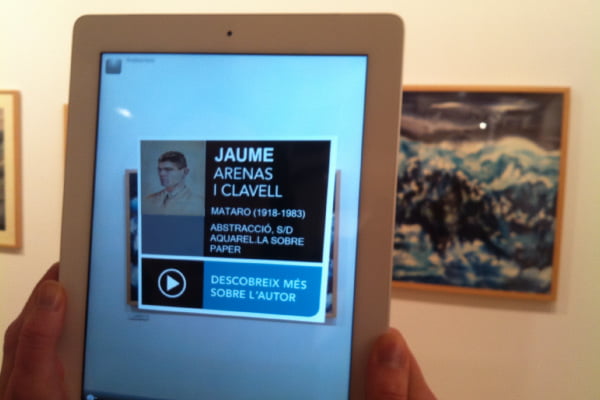 Devices supporting Augmented Reality –
There are many devices that are supported and these technologies continue to evolve drastically. Devices that are suitable for Augmented Reality come under these categories.
AR Glasses –
AR Glasses are capable of displaying notifications from your mobile devices and accessing hands-free content. Some of its examples are Meta 2 Glasses, Laforge AR eyewear, Laster See-Thru, Google Glasses, etc.
Mobile devices –
Smartphones and tablets are the best fit for AR mobile apps. It can be used for entertainment, gaming, sports, social networking, and business analytics.
AR Smart Lenses –
Smart Lenses are taking AR even further. There are many big manufacturers like Sony and Samsung who have announced the development of AR lenses.
Virtual retina displays (VRD) –
It helps to create images by projecting laser light into the human eye. It is aimed at high-resolution images, high contrast, and bright images.
Special AR Devices –
They are specially designed for augmented reality experiences. They were originally designed to train fighter pilots of the military and other industries like automobile, manufacturing, sports, aviation, etc.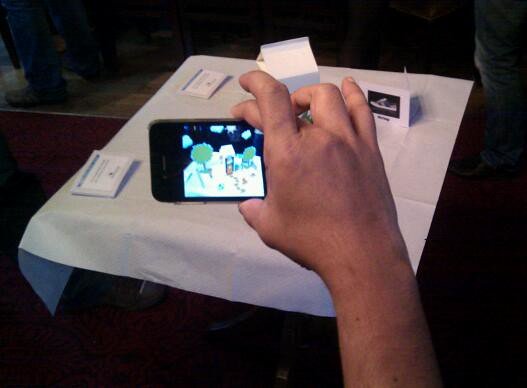 PlugXR: One of the best AR Creator platform
PlugXR can be considered a cloud-based AR platform that provides a simple drag-and-drop interface. It gives you the power to create experiences and apps for iOS and Android without writing a single line of code. PlugXR supports many SDKs like Vuforia, ARCore, ARKit, and AR Foundation. You can opt for any of these SDKs and create your own AR apps using the PlugXR creator. It provides .ipa and .apk files within the platform that will help to publish your file easily on the App Store and Play Store. There is no software dependency as it allows migrating between SDKs at any time without the loss of any of the data. You are able to use 3rd Party SDKs and create apps that will not restrict the number of Markers and the number of Recos based on the SDK license you have.
We will experience drastic and innovative AR applications in the future that will surely make our lives more enjoyable and productive.