Transform Your Ideas into Reality with Our No-Code AR/VR Creator
Create and Publish
Login with your Registered Email ID and Password
Commercial support for Augmented Reality can be considered as very strong with big tech companies like Apple, Amazon, Facebook, Google, and Microsoft which are making very serious commitments. As many companies have realized the importance of AR and how useful it could be in advertising, marketing, and development departments, the demand for skilled coders has increased dramatically. A few forward-thinking companies have begun to use AR technology for their marketing campaigns that will target tech-savvy consumers. Augmented Reality blends real and virtual elements that will help to create an immersive unique experience. The potential applications of AR are never-ending. Augmented Reality has very strong signs of adoption. Many consumers have got a taste of AR with mobile AR and they have reacted positively to it. The future of Augmented Reality looks very promising where we can expect further advances.
Types of Augmented Reality
There are two types of AR and there are different ways of creating the AR experience Those are:
Marker AR –
It will launch the AR experience when the camera is pointed to a certain marker image that has been pre-programmed.
Markerless AR –
It is the opposite of Marker AR as the name suggests. It will launch an AR experience without any marker image. It will launch the experience as soon as the program runs. One of the most common examples of Marker less AR is Pokémon GO.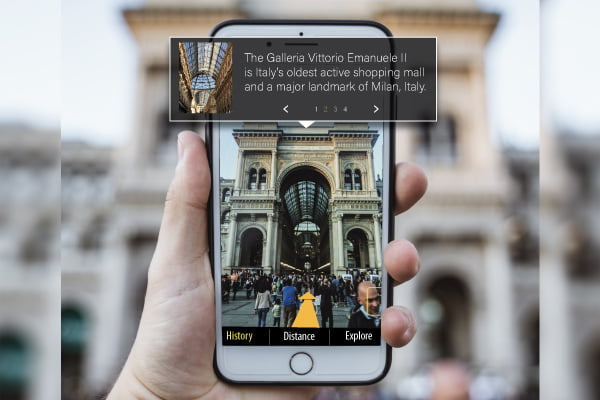 Future of Augmented Reality
For AR to become very useful, it is important to have a platform that could host a variety of apps as well as services. Once AR will find a fully featured platform then a vast number of consumers will become AR proficient. Every industry ranging from education, architecture, military training, retail, and sports will benefit by embracing AR. Many industries will be benefited from AR and to name a few are:
Education Resources –
Many researchers are finding new and unique ways to use AR in training and education. Industries like healthcare and the military are attempting to develop powerful AR training simulations.
eCommerce –
Many companies are planning to integrate AR into their mobile apps and websites. This will allow the people to try jackets, clothes, sunglasses, jewelry, and footwear with a camera in a person's smartphone.
Geolocation –
With the evolution of new technologies, mobile devices can inform about the surroundings which have improved over time. AR could be beneficial for everything ranging from restaurant suggestions to travel advisories.
Digital Marketing –
AR technologies will play a very vital role to improve how customers interact with the brand.
Future of AR by integrating it into our daily life
The applications which are based on augmented reality technology are very beneficial and useful in our daily life. It can be a great help to receive the information displayed instantly when visiting an archaeological zone or a museum by simply scanning them with the augmented reality device. It will allow you to read the background of any person by simply scanning them with your augmented reality device. It will help doctors to access the clinical records of the patients and practice surgeries with the help of augmented reality. This will be very useful to direct and execute surgical procedures more accurately. Augmented Reality can do wonders in supermarkets that will give you instant information about the products that you observe. This will showcase its expiration date, price, quality, and nutritional information when compared to other similar products.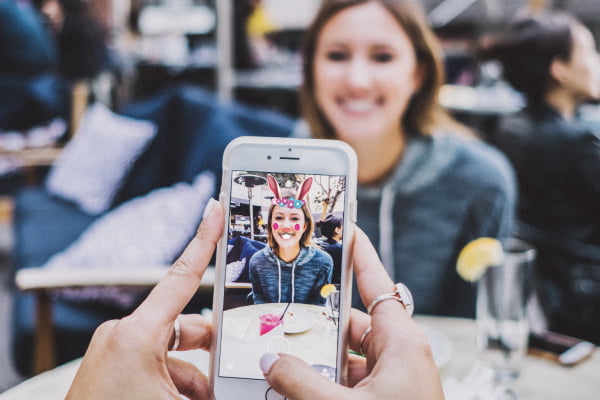 PlugXR: Future of Augmented Reality
The prime focus of PlugXR is to make Augmented Reality affordable and available for everyone. It is a simple drag and drop cloud-based platform that will allow the content to integrate into AR without any coding knowledge. PlugXR provides a truly end to end AR solution that ranges from creating AR experiences with some advanced animations. It is bundled with many features that provide a cross SDK feature. This feature will simply allow shifting from one SDK to another without losing any data. Here is the list of few more features provided by PlugXR :
Access the platform from anywhere and anytime over the internet as it is a cloud-based platform.
This platform supports all types of assets.
There is no need to install Unity3D, Android Studio, and XCODE to get Play Store and App Store ready files.
Allows creating complex AR Experiences that include advanced interactions.
Provides Advanced Reports and Analytics.
It is a zero coding platform.
The next technological revolution is in its way and it is called Augmented Reality. Although Augmented Reality is in its initial years it is developing very fast. The future of Augmented Reality is very bright and we can expect an evolution of the AR concept with new use cases emerging in the market. AR has a great capability to live up to its promises and deliver amazing experiences.
Transform Your Ideas into Reality with Our No-Code AR/VR Creator
Create and Publish
Login with your Registered Email ID and Password