Transform Your Ideas into Reality with Our No-Code AR/VR Creator
Create and Publish
Login with your Registered Email ID and Password
In this modern world, we often misinterpret education with studying, whereas the whole point of education was supposed to be learning. "Studying" is the reason millennial students are lacking the motivation to attend classes. What if there was a solution that converted this cumbersome process of studying into an interactive and fun process of learning. That will surely increase the number of students that actually make an effort to go to school/college in the hope of "learn" more. What a wonderful world it would be, right? Well, there is a solution. Incorporating Augmented Reality in Education is definitely the way we can achieve more enrollments and attendance in classrooms. Conventional methods of learning are just too old-school and do not catch up with the modern advancements of the world. The EdTech industry is steadily moving towards 1 billion users with a market capitalization of $252 billion in the upcoming year and integrating AR in Education will be a major contributor in these figures.
In this educative blog, we will explore the contributions of AR in Education in more detail.
ADVANTAGES OF AUGMENTED REALITY IN EDUCATION: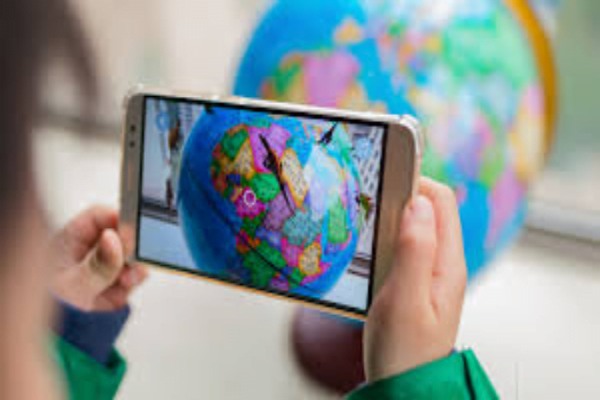 The advantages of AR in Education can itself be a subject because they are endless. Students and trainees are now able to understand a concept in ways that were not possible until a few years ago, leading to better retention of concepts and efficiency in implementing it. Incorporating AR in Education will ensure that Generation Alpha(born between 2010-2025) is ready for the new world of endless opportunities. It would also have a great impact on the rest of the generations as well and it is described beautifully for you to understand the potential of this game-changing technology.
Accessible learning materials:
AR in Education is not just helping people learn better but is also saving the world. It can easily and efficiently replace paper & printed textbooks and manuals, thereby ensuring that the learning material is portable and cost-efficient, thus enabling accessibility and mobility of education for everyone.
No special hardware:
The best part of AR in Education is that students and trainees don't have to invest in any kind of special equipment/hardware, unlike Virtual Reality. About 80% of teens own a smartphone, rendering AR to be accessible to the majority of the target audience. Instead of using smartphones just for entertainment, AR in Education will give them a strong and noble purpose to use their smartphones.
Interactive Augmented Reality in Education classrooms:
AR in Education has the biggest advantage in revamping and personalizing a classroom to make learning more interactive, fun, and effortless for the students. Gamified versions of abstract and difficult concepts can keep students engaged and interested in throughout the class.
This gives the students a diversified opportunity to ditch the conventional boring classes and involve themselves in a collaborative process of team-learning. This is also a faster and more effective learning process that will ensure that students achieve better results by visualizing an immersive AR flow of a particular process by acquiring, processing and retaining the information over a long period of time.
The best part about integrating AR in education is that it is not limited to a certain age group and can be used efficiently in all levels of education; from pre-school up to college, and even at work.
Practical learning:
AR in Education can help students learn practical subjects without having to physically be present in the lab. It could also help in building an interactive and engaging gym class that could open up so many possibilities of individual and team activities in a limited space. It could help students in virtual object modeling and virtually creating appealing art and craft projects.
Distance learning:
Going through a concept taught in school at home or learning a new concept to stay ahead of the schedule; introducing AR in Education is sure to increase the efficiency of students and push them to learn more. With portable learning material, time and place won't interfere with the process of learning.
Professional training:
AR in Education is not limited to schools and colleges and go way beyond schooling. AR has found uses in educating and training professionals in manufacturing, production, storage, and repair. Augmented Reality could fill the gap between the theoretical knowledge and practical experience that is expected from the employees. This can reduce time consumption, increase efficiency and productivity, reduce human error and thereby save the organization a lot of money.
Museum learning:
Have you ever been into a museum and found that the description of a specimen is not sufficient enough or could be more appealing, interactive, and fun? Not anymore. One of the uses of AR in Education is to educate the visitors in a museum about a display in a much engaging, immersive, and informative way, thereby helping them retain this information for a longer time while providing them with an entertaining experience. Visiting museums is not going to be boring anymore with AR.
AR in Education has endless possibilities and opens up countless opportunities for students to learn better and professionals to train better. What's more! Parents need not be worried about their kids spending too much time playing video games on phones. They would rather be playing Augmented Reality games that will keep them engaged and help them learn a few concepts.
But the bright side of this technology also has a few drawbacks. The limitations of unleashing the full potential of AR in Education have been stated below for your understanding.
LIMITATIONS OF AUGMENTED REALITY IN EDUCATION:
Staff training:
Teachers and professors are new to the concept of integrating AR in Education and do not possess the necessary skills to put this technology into practice. Educational institutions that are innovative, forward-thinking and broad-minded are readily receptive to the massive change that AR is going to bring in education. Nevertheless training the staff to adjust to the new teaching methods is going to be a major challenge.
Dependence on hardware:
Even though smartphones are the only hardware that is needed for making AR in Education possible, the challenge that is being faced is that not everybody has a smartphone and not all smartphones can support Augmented Reality apps that seamlessly.
Ineffective integration:
Various reasons like the shape and size of the classroom can hinder the seamless integration of AR in the classroom, proving to be a major drawback of AR in Education. Even if AR is integrated into a classroom effectively, the difference in perception might result in understanding a concept in ways that might not be true.
With numerous advantages and very little disadvantages which can be eradicated with micro-management, AR in Education is surely the biggest and most influential EdTech trend of the coming era and it is drastically going to change the way people learn and implement a new concept.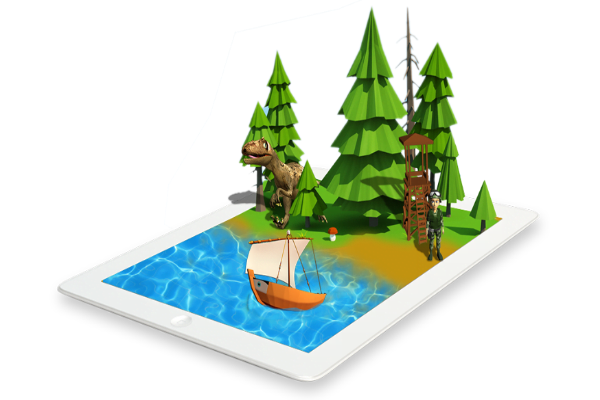 PlugXR's Educative initiative Augmented Reality in Education:
Just like AR in Education is making learning easy, fun, and engaging, PlugXR's breakthrough approach to creating AR experiences and apps in a matter of minutes without any coding or dependency on developers, software or hardware is making this tedious and time-consuming process very easy and fun to operate while ensuring you have an AR experience with highly detailed images, animations, videos, etc.
Check out our Blog on how PlugXR is revolutionizing AR platforms to provide AR enthusiasts with a truly end-to-end solution.
Honorable mention to Scifikids an AR integrated educational kit for kids below 5 years of age which is aimed at enhancing learning, creativity & mental skill development with loads of fun-filled & interactive activities, resulting in better retention and implementation of concepts.
Transform Your Ideas into Reality with Our No-Code AR/VR Creator
Create and Publish
Login with your Registered Email ID and Password