Transform Your Ideas into Reality with Our No-Code AR/VR Creator
Create and Publish
Login with your Registered Email ID and Password
One of the most common ways to experience Augmented reality is through smartphones. WebAR or app less augmented reality has gained so much importance in the real world. Web-based AR has a great potential to showcase business or brand in a modern and engaging way. Web AR describes the provision of augmented reality experiences with the help of mobile web browsers. It is considered as a game-changer in which the users can easily access AR as they access a website today. It is now possible to utilize AR using browsers that allow us to deliver and activate the experiences directly through smartphone technology. People have started looking into Web AR seriously which has a great potential for an experimental design that can fascinate the users. It can be considered as a fascinating development that brings AR experience to smartphone users.
What is WebAR?
WebAR is the augmented reality experience that can be easily accessed through a web browser rather than installing any app. All you need to use Web AR is an internet connection and smartphone or tablet. There is no need to download an app onto your smartphone. Here are some advantages of using WebAR:
Requires very less memory as there is no need to download any app
Can work smoothly on any browser
Less cost with fast deployment time
Simple and easy to implement cross-platform
You need to open the link and launch the camera of your smartphone. And your browser will overlay the content immediately as it would appear through an app or become an AR scanner. With proper design, one will be able to create an amazing campaign, as you would by using the same traditional app-based approach.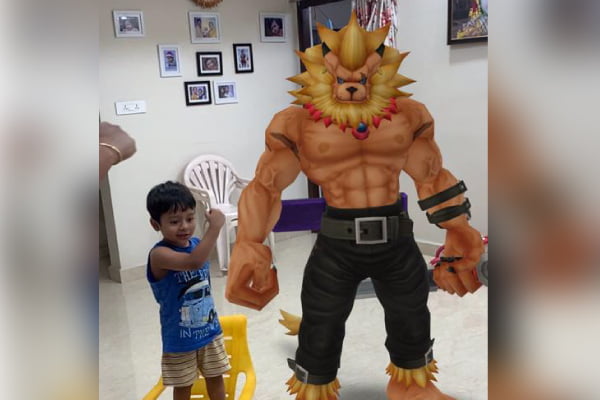 Reasons Why Brands will prefer WebAR Marketing
Try before actually Buying
Augmented reality is one of the growing trends in the retail industry.WebAR allows potential customers to try different products before making any purchase. It can be clothes or shoes or even test driving a car. Besides increasing sales and engagement, it avoids the need to stock a very vast range of inventory. This will not only save space but also become more sustainable. The application of Web AR in the retail industry is growing rapidly as there are many brands utilizing augmented reality.
Direct communication with the customers
Brands are able to communicate with the users directly through their smartphones with the power of Web AR marketing. Customers can easily visualize the product and get clear brand messages through interactive Web AR services. It will also help to access other information about the pricing and features of the product. Web AR helps to place the product in the real world and also view it from different angles for a better understanding. It will leave a good impression on the users that will help to remember the brand and its products.
Creating a buzz
Brands are opting to use augmented reality for their marketing and sales strategies. It can be considered as the best way to enhance and build the brand. Web AR is a very effective way of increasing brand awareness by telling the brand's story. This can result in creating a buzz around the brand that will help the brands to stand out in the crowd.
For branding materials
Direct Mail can still be considered as an effective marketing strategy. You can add Web AR to it which has a great potential to improve your results with another dimension. One can add Web AR to branding materials like business cards and direct mail campaigns that will take your brand to the next level. It will help to create a content-rich experience and add different exclusive offers when the user opens an augmented reality experience through their smartphone.
There is no need to download the app when you opt for PlugXR Web AR which is mostly browser dependent. It is developed with the help of HTML and other programming languages. QR code can be used to display the text to the users to open the particular URL. For Android and iOS devices, the QR scanner is inbuilt with the devices. There are simple steps involved to create PlugXR WebAR . All you need to do is: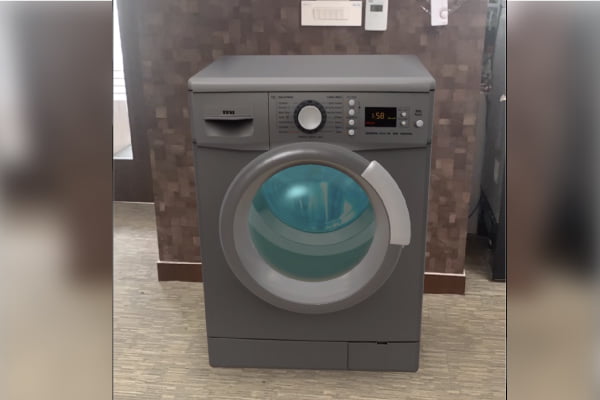 Create → Share → QR Code / URL → Scan → 3D Model → Click AR → Surface Tracking → Fully Interactive AR
WebAR technology requires fewer costs and faster deployment times. It can be used for all kinds of purposes ranging from educational or commercial purposes that open up a lot of opportunities. Web AR provides an amazing opportunity for creative people to bring together exciting and new immersive experiences. Contact us if you want to learn how Web AR will be beneficial for your product.
Transform Your Ideas into Reality with Our No-Code AR/VR Creator
Create and Publish
Login with your Registered Email ID and Password