Transform Your Ideas into Reality with Our No-Code AR/VR Creator
Create and Publish
Login with your Registered Email ID and Password
Augmented reality is growing at a vast scale and becoming a part and parcel of our lives. If the stats are to be believed,there are approximately 68 million people using Augmented Reality. The number is expected to grow by 2021. There are many use cases for augmented reality that targets the real-world environment. As part of digital transformation strategies,AR applications will be adopted on mobile devices by 30%. It allows the real world to interact with the augmented environment and be manipulated digitally.
Augmented Reality allows brands to offer immersive and unique digital experiences that will engage the consumers most engagingly. If the stats are to be believed there are about 300 million monthly users who generate the content using AR apps. Mobile devices are becoming one of the very important media types that can help businesses or brands to make better purchase decisions. here are many app development companies which are giving its way to develop unique Augmented Reality Apps . Here we have listed down some of the real use cases for Augmented Reality.
Best Use cases for Augmented Reality 2020 in Various Industries :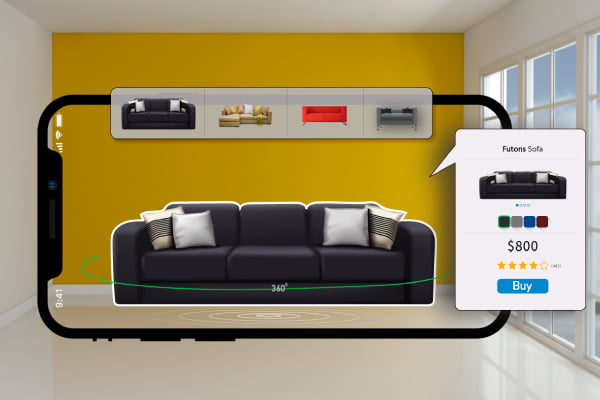 Retail –
Shoppers are making use of mobile devices or tablets as an AR platform that can be used to create a shopping environment for customers. An eCommerce retailer can opt for AR technology to create a 3D shop. This will replicate the experience of shopping virtually in a traditional store. It will enhance customer satisfaction by giving them a chance to opt for an item. Users can easily view and customize the bike that they want to buy using augmented reality. This will help to give a better understanding of which features and colors the users might like.
Tourism –
Travel brands can provide visitors with the best experience during traveling through augmented reality technology. AR gives a huge opportunity to agents and travel brands to provide the best experience before they travel. Agents can provide more information to the visitors about their destinations with AR solutions. This will greatly enhance and impact the travel experience of the tourists. AR can add to the search experiences by offering engaging and interactive information. Augmented Reality can help to establish the best user experiences that can be very beneficial for the travel industry and tourism domain.
Entertainment –
Some products and industries are utilizing augmented reality for entertainment purposes. The best example of this is Google Translator that showcases any text displayed on the screen and Snapchat adding dog ears or horns to people's faces. AR is used effectively in marketing initiatives for television,motion picture,and other promotional campaigns.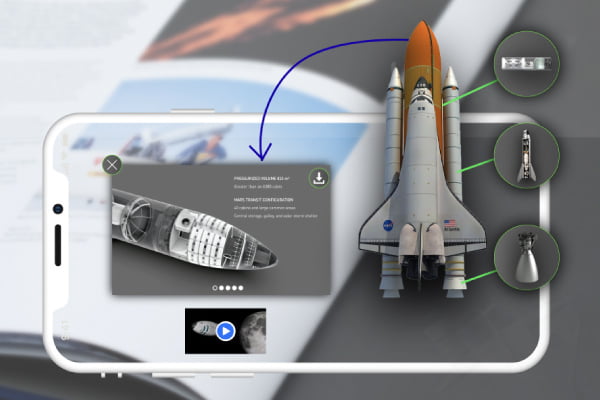 Education and Training –
Traditional education methods are becoming a thing of the past. Augmented Reality takes the leading position in the education technology industry. AR makes learning fun and engaging for students. It will help the students to easily remember, process and acquire the information. Interactive AR learning can have a positive impact on students and education that becomes more accessible for them. It provides the visual representation of the material that can help the students to test their knowledge in practice.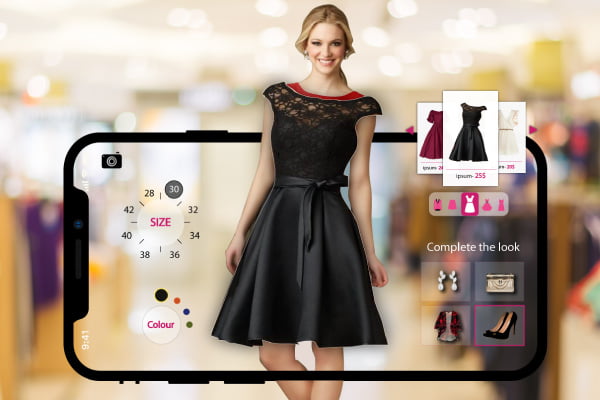 Modeling and Design –
Designers are making use of AR for creating 3D models that can be easily viewed in the real world to understand, develop, modify and present their projects. AR is very useful for professionals to visualize their product in a better way. It will help the architects and interior designers to see how their design might look and make the changes accordingly. Urban planners can plan the entire city layouts using AR visualization.
Medical and Healthcare –
AR provides opportunities for health providers and patients that will drive growth in the augmented reality market. AR technology will play a vital role in the mediator between medical professionals and digital data. Medical students are making use of AR 3D Models which helps to train for AR simulations and surgical procedures. Doctors can provide better explanations about the treatments and diagnosis through enriched AR content. Many pharma companies are providing information about the drug in a 3D AR setting that will help for a better understanding.
Real Estate –
Augmented Reality provides the best business opportunities and considered the future of home showings. It is very useful to brokers and house hunters that will showcase the room virtually along with furniture through their smartphone lens. It will give opportunities to the buyers to view the room from different perspectives, styles, and designs. Many furniture companies allow customers to test the various placement of furniture in real places. A mobile device can play a very important role that can add different perspectives and designs in the available space.
PlugXR solutions to different use cases for augmented reality :
PlugXR is a cloud-based platform that is bundled with many features and enhances your experience with simple drag and drop options. It can be very beneficial for different industries.You can create your augmented reality experience without writing a single line of code and without any software dependency. The above use cases tell us the power of augmented reality that creates an interactive and engaging experience for audiences. It has an immediate and significant impact on all areas of businesses. Let us know your opinion in the comment section on some other areas that has a great impact due to augmented reality.
Transform Your Ideas into Reality with Our No-Code AR/VR Creator
Create and Publish
Login with your Registered Email ID and Password