The fashion industry is experiencing an explosion of interest in metaverse fashion. It's a topic of discussion between all demographics. Balenciaga, a Parisian high-end fashion house, made history on September 20 by forming the first-ever partnership between a fashion house and Epic Games' Fortnite, resulting in a virtual Balenciaga universe and a variety of digital merchandise.
Introduction
It's not just the clothes; in late June, Facebook CEO Mark Zuckerberg launched a bold plan to transform Facebook from a social media platform into a metaverse platform. Where do you think we stand in terms of living in the metaverse?
The gaming industry is paving the way for the metaverse, but the metaverse is not gaming. But not all modern MMOs can be classified as "metaverses." But what exactly are the components of a metaverse?
The metaverse is analogous to a distinct virtual environment that coexists in real time with all users and never stops. In this environment, one can play, meet people and socialize, earn or spend money on skins, costumes, properties, or "tools," and so on.
There is action outside the game as well; the game itself is merely a framework into which real-world elements like social networks, financial institutions, and creative industries can be plugged.
How is Digital Shopping emerging with Metaverse fashion?
In light of the pandemic, many major fashion houses and designers moved their shows and campaigns online. Although it is a vitally important development, I am not merely referring to the fact that stores and high-end brands are starting to put more emphasis on online shopping. I'm referring to virtual displays here.
The ability to digitally try on any item of clothing in the metaverse saves customers the trouble of imagining how it might look on them. The user can view all angles of a product.
Instead of relying on the stock photographs the firm has provided to the internet, they can examine every last element with unprecedented precision.
Customers in the metaverse fashion industry can now digitally try on things by dragging and dropping them onto images of themselves.
Future style won't involve taking a trip to the mall to try on clothes. Shopping on the internet isn't like shopping at a mall. With metaverse fashion, you may virtually try on, wear, and use anything without ever having to leave your home.
PlugXR is an immersive online shopping platform that takes the form of a Virtual Store.
With the assistance of our virtual shopping and augmented reality shopping technologies, businesses, including stores and brands, can now have a fully working 3D 360-degree digital storefront on their website.
With PlugXR's very own virtual reality (VR) e-commerce platform, you can access the new market for purchasing in the metaverse.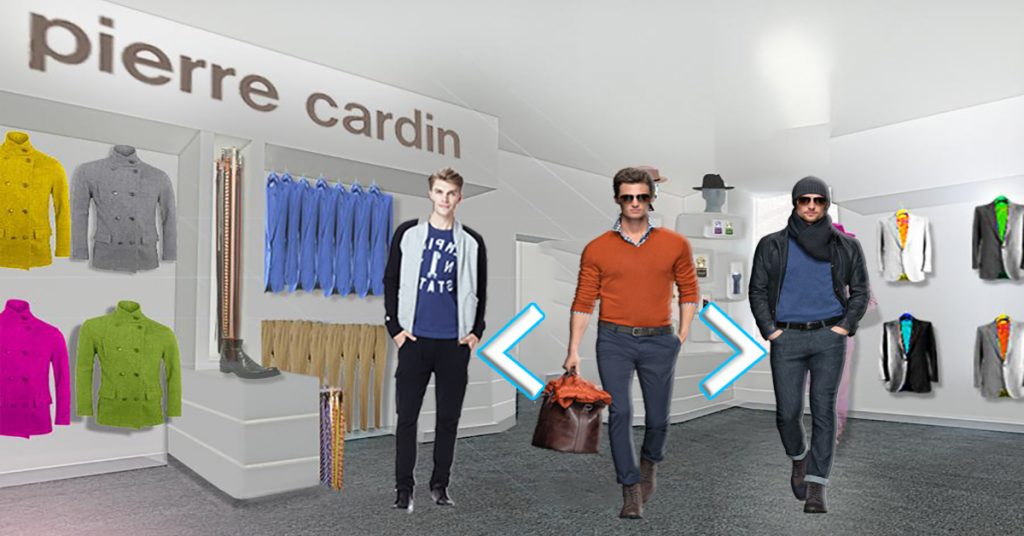 Combining the Real and Virtual in the Worlds of Fashion and Gaming
As the fashion industry moves farther into metaverse fashion, two distinct types of style have emerged: hybrid, where physical and digital elements combine to create apparel that can be worn in augmented or virtual worlds, and digital, where products are sold straight to an avatar.
To succeed in the future, fashion houses and designers must master the art of fusing reality and fantasy.
A similar deluge of creative work is anticipated with the rise of digital design; hence, both designers and companies must learn to communicate effectively with their target audiences through the medium of digital innovation.
Most of these consumers can be found at this time playing video games.
Physical archives frequently accompany such online partnerships. With the help of Riot Games, Louis Vuitton has released a fashion line inspired by League of Legends, with items ranging in price from $170 for a bandeau to over $5,000 for a leather jacket.
Balenciaga's AW18 collection debuted as a video game this year.
The two parties collaborated on developing in-game and retail-ready items for the popular battle royale game.
The results have been so positive that digital copies of products are already outselling their physical counterparts.
After partnering with Roblox to build a "Gucci Garden," Gucci's best-selling Queen Bee Dionysus bag went for 350,000 Robux (or well over $4,000) in-game, a price far exceeding the bag's actual value.
The following topics are discussed in the report on the metaverse fashion industry:
Metaverse fashion market sizing
Metaverse fashion market forecast
Metaverse fashion market industry analysis
Primary and secondary data, as well as insights from industry leaders, were used to conduct the study objectively. Besides analyzing the dominant providers, this report also includes a thorough examination of the market as a whole.
Through research, synthesis, and summarization of data from various sources, the publisher paints a comprehensive picture of the market by examining profit, pricing, competition, and promotions, among other crucial metrics.
It reveals different market aspects by pinpointing significant players in the sector.
All the information provided here is thorough, trustworthy, and the product of rigorous primary and secondary research.
The market research reports cover the entire competitive landscape, from the major players to their strengths and weaknesses, and provide in-depth analysis and methodology for choosing a vendor.
Metaverse Fashion may reshape the fashion industry's horizons
It will be a cultural revolution not just in fashion but also in the art business since it will open up new avenues for making money and influence how the fashion industry operates in the real world.
According to Fitzgerald, millennials are the most crucial target audience for digital fashion since they are the first generation to consider their online persona an essential element of their social identity.
He argued that while those of a more senior age (30 and up) would first have trouble accepting these concepts, he is optimistic that more people will eventually come around.
Final take away
In spite of its foundation in made-up worlds, the metaverse fashion industry has grown to recognize the virtual world's practicality when it comes to clothes.
Although designers now have greater leeway to express their individuality because of advances in design technology, some of the clothing they envision will never be worn in metaverse fashion. Because of the Metaverse, a virtual character can don any garment, regardless of size, shape, material, or function.