Transform Your Ideas into Reality with Our No-Code AR/VR Creator
Create and Publish
Login with your Registered Email ID and Password
Creative Professionals and artists play a very important role in the evolution of any new technology. Though emerging technologies are not developed by creative professionals, they are widely adopted by them. A large number of creative people are combining their creativity with emerging technologies to open new doors of self-expression and storytelling. Professionals like designers and illustrators believe that augmented reality has a great potential to see if the future they imagine can come true. Augmented Reality for Creative Professionals can be a true game-changer.
In reality, there are many challenges involved when these creative professionals try to implement augmented reality.
Over the past few years…
Augmented Reality technology has made its way to every industry. AR technology has come a long way since it was first introduced.
According to the figures shared by BBC, the market value of Augmented Reality and Virtual Reality is estimated at $162 billion by 2024.
Implementing augmented reality for creative professionals and industries like entertainment, education, automotive and marketing always amazes us.
There is hardly any industry that comes without any obstacles. And Augmented Reality is no different. Though AR is one of the trending technologies, there are many challenges faced by it.
Need for Augmented Reality for Creative Professionals:
Most of the creative professionals around the world prefer freelancing rather than being employed traditionally.
These professionals always tend to be more innovative and creative in their work and they always enjoy more freedom and flexibility.
They always want to keep a track of what is trending recently and where the creative opportunities are.
AR gives an immersive platform for these people to tell a story and direct them to deeper content.
Keeping all these things in mind creative professionals like illustrators and designers are trying to implement AR technology for their projects.
Creative Minds are battling to find a solution for Augmented Reality Challenges.
These AR Challenges are negatively affecting the conventional adoption of technology.
PlugXR gives you the reason to be optimistic though you are facing many Augmented Reality Challenges!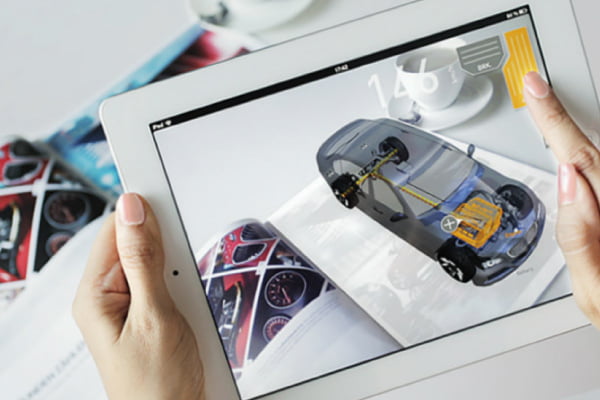 Challenges faced by implementing Augmented Reality for Creative Professionals:
Need to hire Developers for Development Process:
When the idea to implement Augmented Reality for any project hits the mind of creative professionals then they decide to hire a set of developers.
One of the biggest influencing factors that affect the cost of augmented reality applications depends upon the developers. Choosing the right Software Development Kit (SDK) and installations of all the software can be very crucial.
After the AR app is published then it requires proper maintenance. This whole process requires a lot of technical knowledge and high cost.
This is the reason creative professionals drop their ideas to implement AR technology for their projects.
Too many dependencies on the technologies:
For the development of AR applications , there is a need to have 3D Engines like Unity3D, IDEs like Android Studio and XCODE, SDKs like ARCore, ARKit, Vuforia, etc.
Maintaining and Creating an Augmented Reality App requires a lot of dependency on developers, hardware and software during the different development processes.
People with non-technical backgrounds like creative professionals will find it very difficult to implement it.
Team synchronization when working remotely:
It becomes very difficult for creative people to synchronize and collaborate with their team members when they are working remotely.
Moreover, there might be a lot of confusion and misunderstanding between the team members.
There should be a way in which team members can connect remotely with each other to work on the same project.
Collaboration between team members is very important for any Augmented Reality project.
Analytics:
Analytics is very important for creative people to keep track of their business strategies.
It can be considered as the key to any brand that will have a great impact on the growth and progress of any brand.
Your AR platform should track all the information for the proper execution of strategies.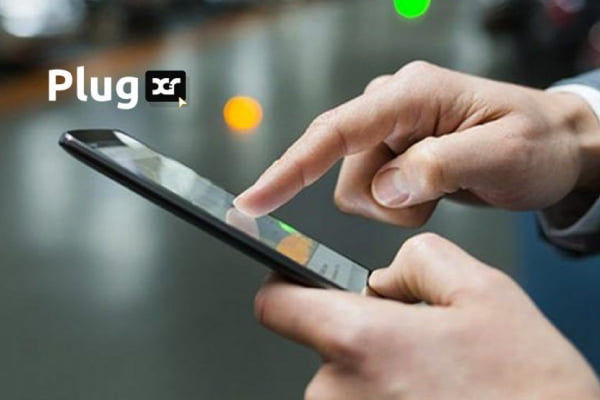 PlugXR: A solution to all the Challenges of Augmented Reality for Creative Professionals…
Create experience without writing a single line of code –
The process of AR development is very complex which is the main reason creative professionals don't implement it for their products.
PlugXR allows you to develop augmented reality experience without any coding knowledge by implementing a few basic steps.
Creative people can either publish it on your app or PlugXR app or WebAR without any dependency.
Keep the content ready and login to the PlugXR platform.
Save the time by simply dragging and dropping the interface without any need to hire a developer.
Go ahead to publish it on Playstore, Appstore or browser.
PlugXR is a cloud-based platform:
PlugXR is a cloud-based platform that can be easily accessed from anywhere from any web browser which is truly an icing on the cake for creative professionals.
There are no software or hardware dependencies that simplifies the process of development by providing 3D Engines, IDEs like Android Studio and XCODE, SDKs like ARCore and ARKit within the platform.
Collaboration between team members:
PlugXR allows collaboration to connect with team members remotely and work collectively on the same project.
Since it is not dependent on software and hardware so one can access the platform from anywhere from any of the web browsers.
Professionals can stay connected with the people working on the same project without worrying about team synchronization.
Cloud-Hosting by PlugXR:
PlugXR is a cloud-based Augmented Reality platform in which all the data is stored in Cloud.
It is very beneficial for creative professionals as everything remains on the servers and there is no need to worry about it.
There are different security and precaution measures undertaken so that the data is kept safe.
There is also an option to host all the data on your servers when the privacy of data is your concern.
It is completely your choice to host all the data on PlugXR cloud servers or host it on your servers.
Keeping a check on Analytics:
PlugXR provides you with advanced analytics reports that showcase the performance of the AR application.
Analytic reports are very important as it helps to keep a check on your strategies and whether they are beneficial or not.
It will help to keep a close tab on all the apps no matter where you are located.
All the hurdles faced during the development process by Augmented Reality for creative professionals are easily solved by the PlugXR platform.
To have a better understanding of the platform you can sign up for a free trial that will give you a brief of all the features that are offered by the platform.
Transform Your Ideas into Reality with Our No-Code AR/VR Creator
Create and Publish
Login with your Registered Email ID and Password