Transform Your Ideas into Reality with Our No-Code AR/VR Creator
Create and Publish
Login with your Registered Email ID and Password
WHAT IS AUGMENTED REALITY?
Augmented Reality(AR) is an exciting technology that superimposes a computer-generated image, video, animations or audio file into the user's real-world background. It is a seamless combination of real and virtual worlds which makes any normal picture or video much more informative and fun for the user by adding a few layers of digital information.
The term "AR" was coined by a Boeing researcher named Tom Caudal in 1990. The first commercial AR application was developed for BMW's advertising purposes by German agencies in Munich in 2008. AR has come a long way ever since.
HOW Augmented Reality WORKS?
As amazing as this technology looks, AR is actually an integrated combination of the following technologies, collectively called Computer Vision:
S.L.A.M:
S.L.A.M stands for "Simultaneous Localisation and Mapping" and it is a technology that understands the physical world through feature points. This makes it possible for AR applications to recognize 3D objects & scenes to overlay digital interactive augmentations which are dynamic enough to change its position as per the user while being able to instantly track the world.
Depth Tracking:
This sensor helps measure the distance of the object from the AR device.
Image Processing and Projection:
This technology helps in collecting data by using camera lenses (Processing) and Projecting this data on a surface to view.
AR can be used on a wide variety of screens and devices:
Mobile devices(smartphones and tablets):
AR saw exponential expansion when it was made available to use on mobile devices. This not just made it easy to access this technology, but also made it possible for mainstream adoption. Hundreds of companies across the globe have integrated AR into their applications which are available on Android and iOS.
PC and connected TV:
AR on PC and TV works by scanning a tracker through the webcam and display the associated content on the screen. This process could be quite cumbersome and is usually not preferred.
Head-mounted:
displays, glasses, and lenses: Microsoft, Facebook, Google, and many others have created their AR Headsets which makes AR a part of your entire field of view, allowing users to see intricate details of 3D images and interact with natural-feeling holograms for more life-like AR experiences.
Augmented Reality SDK: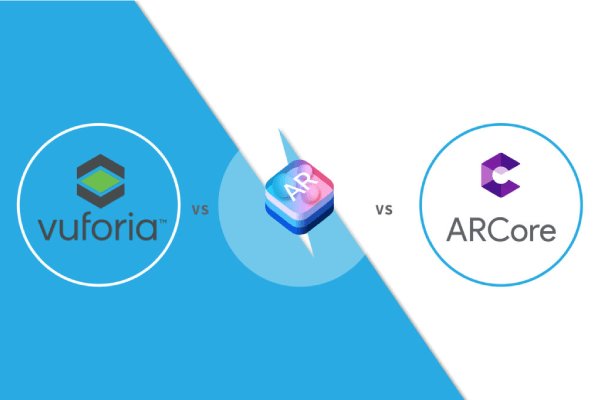 Software Development Kit(SDK) is a quintessential part of creating an AR experience. The AR experience is built on a 3D game engine like Unity3D by using an SDK. Market-leading SDK for a smooth and seamless AR creation are PTC's Vuforia, Google's ARCore and Apple's ARKit. These 3 SDKs tend to make AR creation more detailed, immersive and hassle-free.
WHAT ARE THE MAIN FEATURES OF Augmented Reality?
AR is a very vast subject and it is very well differentiated into different types based on the functionality of the technology to best suit the needs. Let's have a look into the features of various types that this technology has to offer. On a very widespread basis, AR can be put into 2 classes:
Trigger-based/Marker-based:
This type of AR needs a trigger/marker that initiates the augmentation. These could be further classified into 3 types based on the marker that is being tracked:
Image-Tracking:
This requires an image as a marker. When the image is scanned, augmentations related to the marker either explain or enhance the image using digital superimpositions. Ex: An image with AR integrated into it can be used as a pamphlet to describe a product. This can down manually work and human error, thereby ensuring that the product information is conveyed effectively.
Object-Tracking:
A real object can be used as a marker/tracker, which upon being scanned by an AR device, initiates the augmentation which explains or enhances the original object. Ex: A product (object) that has AR integrated into it could show you the details and customer reviews when scanned.
Face-Tracking:
This type of AR uses a human face as a tracker and is responsive to the view of the object as it changes. This type of AR also utilizes motion tracking to identify the right degree of augmentation for the face. Ex: Sephora's Virtual Artist app tracks the face and allows users to virtually apply various types of cosmetics.
View-based/Marker-less AR:
This type of AR does not require a reference field and an AR experience of your choice can be projected on any random background.
Surface-Tracking:
This type of marker-less AR uses a clear and well-lit surface to portray an AR experience, thereby enhancing the original environment. Surface recognition is key in this process. Ex: By tracking the surface of your house, you can visualize a 3D model of a piece of furniture and check if it fits into the existing environment in real-time.
Location-Tracking:
This type of marker-less AR combines geolocation, enabling a particular/significant character to guide you to your destination in a very unique way. This has huge potential in Indoor Navigation and could guide a person to the desired place on a huge campus and to view dynamically relevant information as per the current location.
9 REAL-WORLD APPLICATIONS OF AR: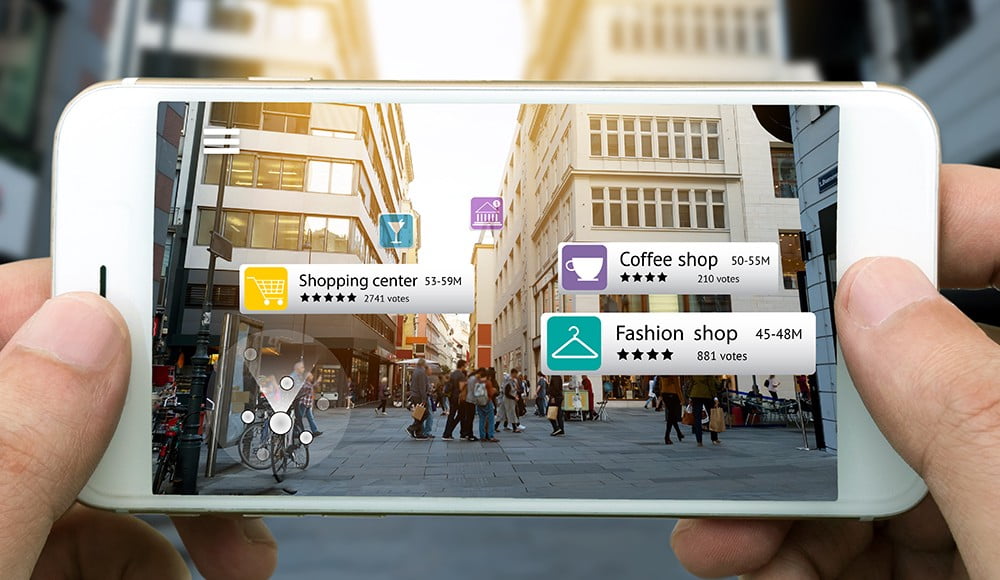 The Market capital for AR by 2022 is estimated to be around USD 160 billion (Statista AR/VR Market Size Prediction). This is around 4 times more than the estimated market capitalization of Virtual Reality in 2022. This is major because of AR's major contributions in the following industries:
Real Estate:
AR can bring brochures and floor maps to life and also immerse prospective clients in the construction project like virtually walking them around a new apartment concept.
Education and Training:
Be it giving an unforgettable presentation to have the audience's undivided attention or training your employees to tackle real-time situations, AR has got this segment covered.
Travel & Tourism:
AR in tourism has great potential to enhance travelers' experiences by providing useful local information, navigation guides, and translations. Exploring a new place will be all the more fun with AR.
Interior Designing & Furniture:
Right from virtually designing a piece of furniture to revamping the interiors of a house by virtually visualizing a paint color or 3D model of the furniture, AR has a lot to offer in this sector.
Advertising & Branding:
AR is disrupting the conventional ways of advertising by rendering digital advertising more interactive to the consumer, thereby positioning the brand as a forward-thinking one in the consumer's mind. AR is benefitting this industry in all verticals, right from packaging, displaying and marketing the product.
Automobile:
AR is driving the automotive industry at light speeds and major automobile brands are leaving no stones unturned in proving otherwise. Right from designing a car, training staff in maintenance and repair and giving the consumers an experience straight out of a sci-fi movie, AR is fueling this industry to reach new heights.
Retail:
AR is changing the way Millenials shop and they couldn't be happier. Virtually trying on 3D products or visualizing a 3D product at home, AR is the best deal when it comes to retail.
Healthcare:
AR is a healthy introduction to the world. It's contributions in healthcare go beyond what the eyes see, literally. Learning the functionality of an organ in detail, diagnosing an illness or looking for the safest surgery procedures, AR has this noble industry covered.
Print & Media:
Integrating AR into magazines can bring it's content to live and also enable readers to shop the product directly. It could also help enhance the interactivity and engagement with the customer thereby bringing simple texts and pictures to life.
How PlugXR play a crucial role in the World of AR?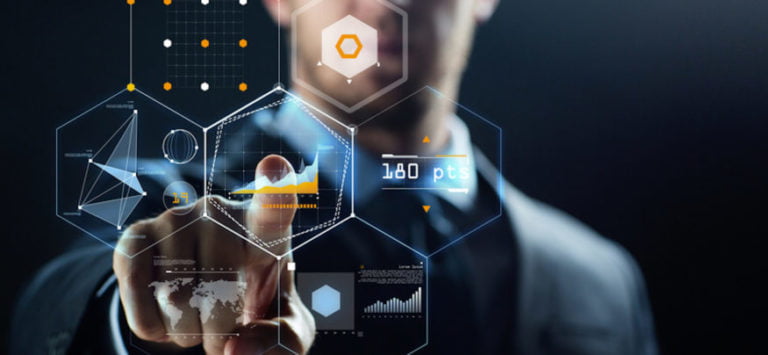 PlugXR's fastest and first-of-its-kind AR Creator Platform helps in creating immersive and detailed AR experiences with easy drag and drop options without any coding skills.
PlugXR Creator Platform has a cutting edge over other AR platforms in providing a truly end-to-end AR solution, right from creating a wide range of AR experiences with advanced animations using any SDK to publishing an AR app, all of this without any dependence on a developer, hardware or software. These features collectively are guaranteed to save about 50-70% of the cost and time for development.
Check out the blog (AR Developemt ) that explains our platform inside-out and understand how PlugXR is growing to be the pioneer of AR platform providers.
Transform Your Ideas into Reality with Our No-Code AR/VR Creator
Create and Publish
Login with your Registered Email ID and Password