Transform Your Ideas into Reality with Our No-Code AR/VR Creator
Create and Publish
Login with your Registered Email ID and Password
In the year 2019, Augmented Reality saw vast growth and changed the perception of reality. It has empowered various industries with innovative solutions and computer-generated graphics which has got worldwide recognition. Advancement in technology has brought new experiences where customers can enjoy the real world into an imaginary environment. Industrial players like Apple, Amazon, Google, Facebook, and Microsoft are making some important commitments in the field of Augmented Reality. Augmented Reality is considered as a blend of physical elements and the digital world to create an artificial element. It creates an environment that changes thinking, feelings, and the way in which humans heal. It is believed that by 2022, Augmented Reality will reach a mark of $200 billion. With the increase in developments, here are Augmented Reality trends to watch in 2020.
Augmented Reality Trends 2020: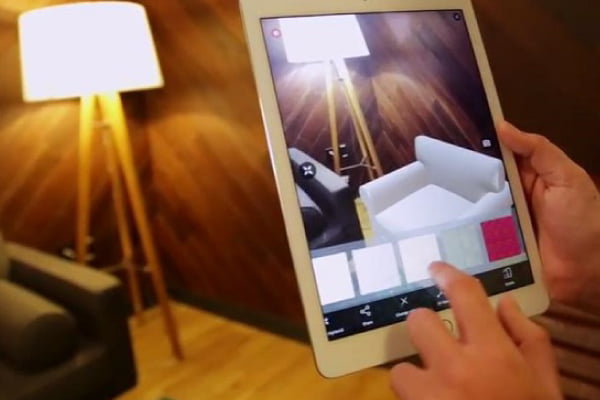 Augmented Reality association with AI (Artificial Intelligence) :
AR has the power to handle serious problems like disease diagnosis and improve outcomes with the help of machine learning. AI can be considered as one of the fastest-growing sectors in tech. Different social media applications that we are using today are a blend of artificial intelligence and augmented reality. Different filters that we are using in Snapchat and Instagram depend on this technology. AI technology can help to visualize things by computers through a camera and understand them in a better way. It is believed that machine learning algorithms will become more advanced and capable in the future.
Augmented Reality makes Shopping much easier :
Opting for Augmented Reality shopping technologies can be considered as one of the hottest trends of the year 2020. According to a report submitted by BRB, 48% of consumers are likely to buy from retailers who provide the best AR experiences. There are very few retailers who are planning to deploy augmented reality applications over the next few years. Fashion, Makeup, and Lifestyle gain a significant appeal from customers by using these technologies that will provide personalized advice by adapting to local lighting conditions.
Augmented Reality Trends 2020 For Indoor Navigation Systems :
People are relying on Google and Apple map services to get around outside. And there is no proper indoor navigation solution available. Applications based on ARKit and ARCore can provide indoor navigations for hospitals, airports, malls, campuses, and offices. A beta version of augmented reality walking directions was launched by Google is available for all the devices. Users can simply use their cameras to see the information about their surroundings in real-time.
Augmented Reality in Teaching :
It is predicted that Augmented Reality will be a big trend in the education sector and enhance the future of learning. It will help the students to practice any science experiment in the same way things happen in the real world. By opting for this technology, any information can be shared with students in real-time. It gives the feeling of vision and utilizes augmented reality in the best way.
Augmented Reality expanding to Automobile Industry :
There are many autonomous vehicles that are reaching a disruptive world. Automobile organizations are making use of artificial intelligence and augmented reality to establish themselves in the market. There are many automobile manufacturers who have shown their keen interest in AI-based technologies and AR has redefined the way in which people move and travel.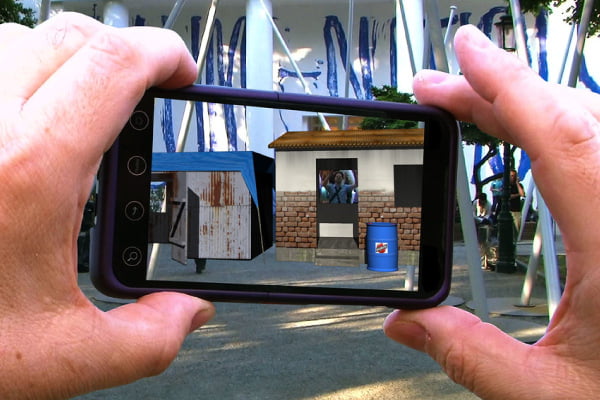 PlugXR WebAR Solution: Best Augmented Reality Trends 2020
The most anticipated product of 2020 is Chrome AR. Users can opt for AR-enabled websites by simply logging in without any need for an app. Samsung, Apple, and Microsoft are adapting to the same level of functionality. 2020 is considered as a year in which WebAR will become available on every web browser. PlugXR publishes your AR experiences into WebAR which is easily accessible by QR Code or customized URL. It is very simple to create and hardly requires any type of Web Augmented Reality SDK that provides the best AR experience. It is created with the help of HTML or other programming platforms.
Conclusion:
AR industry is expected to reach 25 Billion USD in the coming years. We can also expect Augmented Reality to go through complete transformation depending upon market needs and demands. Industries like an automobile, engineering, real estate, and healthcare will have a transformation due to Augmented Reality. The AR development market is growing very rapidly and is accompanied by many modifications and innovations. It gives you the power to bring your idea to reality through different mobile apps that are using augmented reality solutions. Here we have listed some of the Augmented Reality Trends to watch in 2020. Have we missed some of the important Augmented Reality Trends? You can mention it in our comment section.
Transform Your Ideas into Reality with Our No-Code AR/VR Creator
Create and Publish
Login with your Registered Email ID and Password