Transform Your Ideas into Reality with Our No-Code AR/VR Creator
Create and Publish
Login with your Registered Email ID and Password
Artists play a very important role in the evolution of any new technology though they are left out in the discussion of the advancement of any new technologies. Emerging technologies are always adapted for artistic and creative applications from engineering and science fields as well as different industries. Artistic people are making steady steps towards the digital revolution. New technology like Augmented Reality makes sure that the classic and traditional forms of art are not only preserved but also add more value to any form of art. Augmented Reality art offers an amazing and fully immersive experience for art enthusiasts. Whenever people think of art then they always associate it with taking a trip to the theatre or visiting an art gallery. But when augmented reality joins hands with art then it will open up new artistic possibilities. This will help the art in reaching a whole new set of audience.
Bringing Augmented Reality Art to Reality
AR art is employed to bridge a gap between artists and people. It will help to communicate artists' emotions or core messages appealingly for people with different languages and backgrounds. Augmented Reality can be easily accessed by a simple app on any smartphone. This will establish a communication between the digital world and the physical environment. An amazing digital experience is created by Albertina Museum Vienna in which visitors can download the app to see the digital interpretation of the paintings. There are many performance artists as well as musicians who are taking advantage of augmented reality. Musicians are aware of the fact that every concert goer has a smartphone. It has great potential to provide a unique and modern concert experience.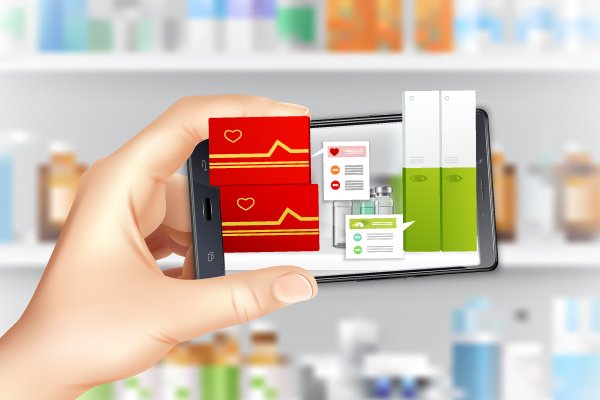 Augmented Reality Art Example
Here are a few examples that states why AR Art is amazing to explore:
Padmavathi Parinayam
Tiruchanur Padmavathi Temple at Tirupati has made use of Augmented Reality to narrate and talk about the story of Srinivasa Kalyanam. People just need to download the 'Padmavathi Parinayam' app. Devotees can simply scan the pictures of Srinivas Kalyanam from their digital frames. This will turn the pictures into amazing videos on scanning and is one of the best examples of AR Art. The app also gives a detailed narration of the story that allows devotees to visualize and connect to it. The App is powered by Digitaleyecon and developed by the PlugXR Augmented Reality platform. PlugXR is a cloud-based Augmented Reality platform that will help to create amazing experiences that are beneficial for AR Art.
MoMAR Art (The Museum of Modern Art)
The artists were able to bring the paintings of Jackson Pollock to life which is based in The Museum of Modern Art. The audiences downloaded the MoMAR Gallery App on their smartphones that resulted in interactive Games, GIFs, and graphics being overplayed above the original artworks. The paintings became virtual art pieces that included loading progress bars and skeletons climbing paintings. This augmented reality app is available in Apple's App store as well as Google Play store.
David Bowie Museum Exhibition
Planeta, Sony Music Entertainment and Victoria, and Albert Museum have announced that they will release the digital version of the David Bowie museum exhibition. This will be like Augmented Art experience on mobile phones and also VR. The experience will showcase the 3D scans of the artifacts and also the iconic work. One will also be able to step into the legendary outfits. It will allow the audiences to engage with the influential work of Bowie in a new way.
Augmented Reality Dance
Mbryonic has developed an Ashford-based dance company that experiences and creates high-quality productions that are not bound by the stage. AR art provides a very unique experience the way we see and interact with the dance. The devices of the audiences are connected wirelessly which has a great influence on transforming the dance into a great communal experience. This experience will also be previewed in September at the 18th International Dance Biennale.
Augmented Reality Art transforming Streets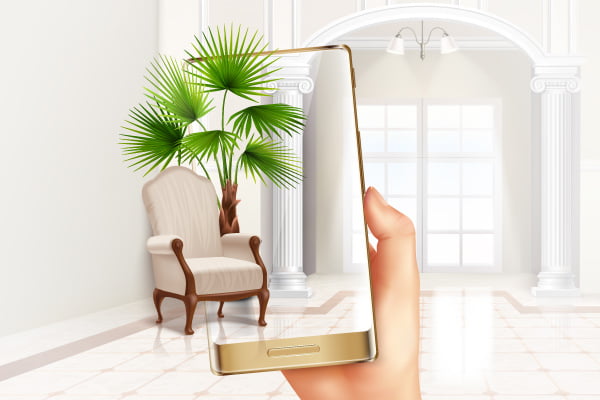 Street art can be considered as a great platform for reaching the audiences which have broadened the reach. Street artists are not only raising awareness but also inspiring people to feel better about themselves. Here technology is playing an important role to spread the positive message even further. Augmented Reality is bringing street art to life that is giving its voice to reach a broader set of audiences. One of the best examples of AR street art is the AR mural which is showcasing composer Aram Khachaturian. People can easily scan the wall using the Arloopa App.
Here we have listed some of the creative possibilities of Augmented Reality in Arts and Culture. Anyone with smartphones can engage with arts in the most appealing way.
Transform Your Ideas into Reality with Our No-Code AR/VR Creator
Create and Publish
Login with your Registered Email ID and Password